Bryn Mawr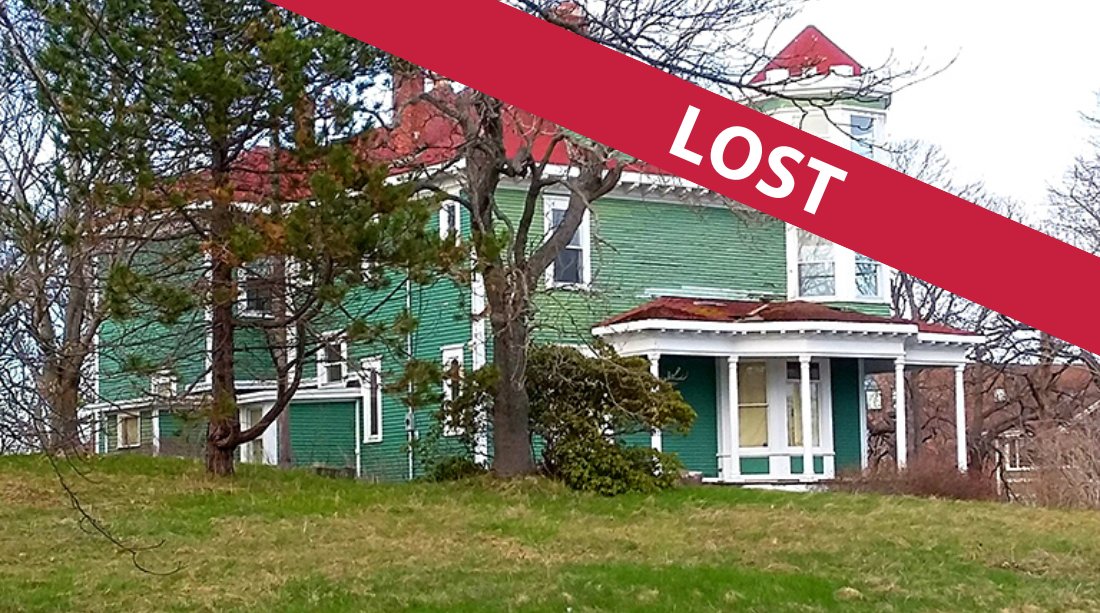 Lost to fire in December 2022. 
Why it matters:
Built in 1907, Bryn Mawr (also known as Baird Cottage) was built by James Baird, a business man in St. John's during the early 20th century. The cottage was built in the Queen Anne style, and was originally constructed as a summer home for the Baird family. In 1993, the residence was provincially designated by the Heritage Foundation of Newfoundland and Labrador; more recently, in 2016, the residence was municipally designated by the City of St. John's.
Why it's endangered:
Despite being protected by two levels of heritage designation, Bryn Mawr is still threatened with demolition.
The cottage narrowly avoided destruction last year, when residents rallied together to save the building. Public protests and a petition supporting the preservation of the building, garnering over 1,000 signatures, motivated the City to formally designate the heritage residence – without the owner's consent. Interior features of the building, however, have been partially stripped.
As it stands, the current property owner of the residence is suing the City of St. John's over the heritage designation.
Location: St. John's, NL
Top 10 Endangered Places List: 2017
Status: Lost