Cyclorama of Jerusalem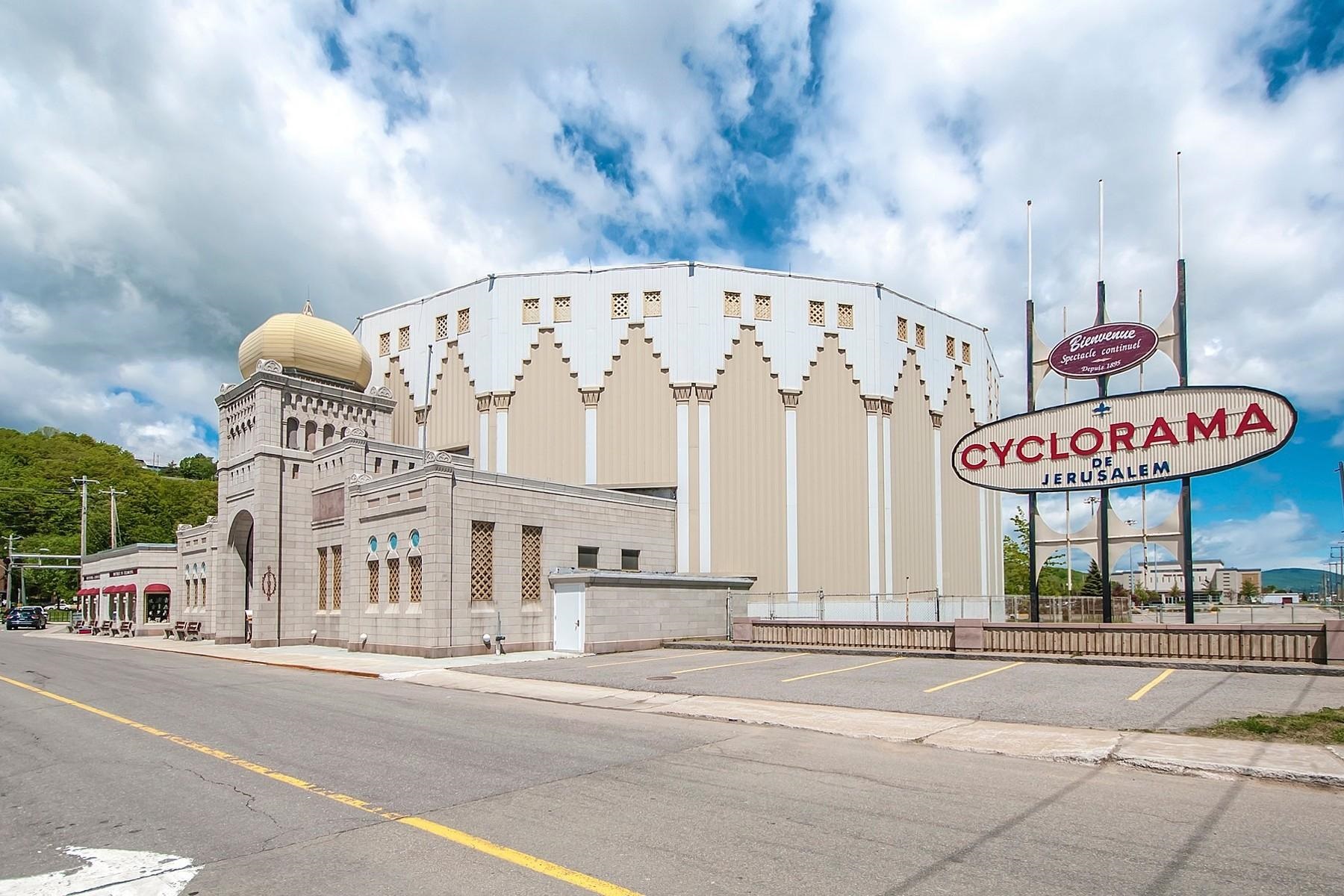 Canada's only monumental painted panorama is at risk of destruction without Quebec heritage classification.
Why it matters:
The 120-year-old Cyclorama of Jerusalem in Sainte-Anne-de Beaupré is the only Canadian example of a painted circular panorama – a spectacular art form popularized in the 19th century – and especially unique as it is housed in its original rotunda. A canvas measuring 110 metres in length and 14 metres in height, the panorama depicts Jerusalem on the day of the Jesus Christ's crucifixion with striking realism: faux terrain and painted figures in the foreground enhance the immersive, 3-D effect. Originally painted in New York around 1887, it was shown in Montreal before being permanently installed at Sainte-Anne-de Beaupré in 1895, where it became a crucial component of one of Quebec's most important pilgrimage sites. The Cyclorama of Jerusalem is one of only 17 surviving nineteenth century panoramas in the world, and the third oldest in its original rotunda, making it an artistic and architectural ensemble of international significance.
Why it's endangered:
The Cyclorama of Jerusalem closed to public viewing in October 2018, after over 120 years of continuous display. The property has been for sale since at least 2015, but has not found a buyer. The current owners have said that the panorama may need to be removed from the historic rotunda, even sold to a foreign buyer. The Quebec Ministry of Culture designated the site as pre-classified Cultural Heritage Property in August 2017 and now must declare the panorama and rotunda as classified by August 2019 or forfeit the right to future provincial heritage protection. Without classification, the Cyclorama owners will be free to dismantle the panorama (even cut it into pieces), demolish the rotunda, and sell the land for development.
Location: St-Anne-de-Beaupré, QC
Top 10 Endangered Places List: 2019
Status: Endangered