The London Roundhouse (1887)
240 Waterloo Street, London, Ontario
2015 Ecclesiastical Insurance Cornerstone Award (Adaptive Reuse/Rehabilitation)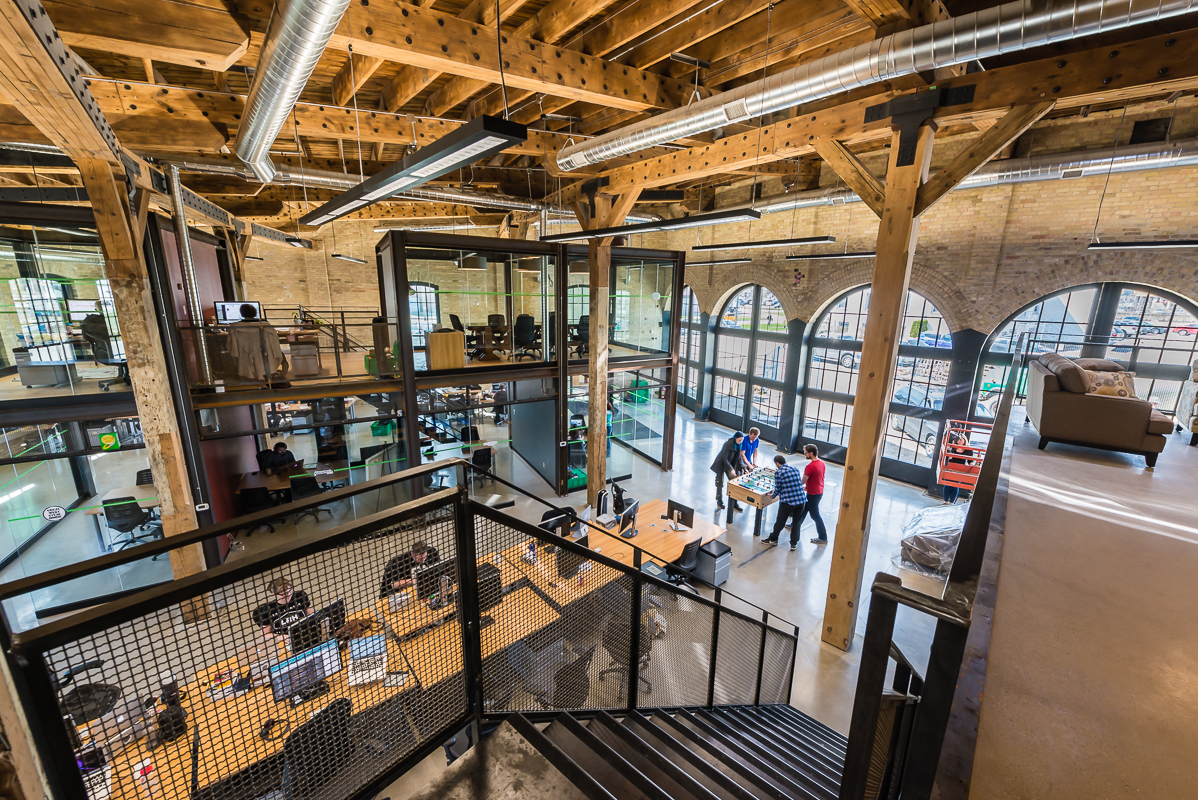 The Michigan Central Roundhouse was built by the London & South Eastern Railway Company in 1887 to service locomotives on the Michigan Central Railroad's (MCRR) line from Port Stanley to London. After MCRR moved shop to St. Thomas in 1898, the building stood vacant until 1922, then was variously used as a staging post, warehouse and restaurant until it was purchased by Creative Properties in 2006. The adaptive use project was conceived with the vision of returning the structure as closely as possible to its original layout as a locomotive roundhouse while converting it into office space for a digital media firm. The project involved returning the floor back to grade, restoring original fenestration and locomotive door openings and reinforcing the original ceiling. New construction stayed clear of walls and was inspired by the building's industrial heritage. Its history was further honoured by prominently featuring a locomotive vent stack in the boardroom, embedding steel strapping in the floor to represent where the locomotives tracks would have lain and naming meeting rooms after the building's former tenants.
Owner: Creative Property Developments
Architects: Nicholson Sheffield Architects Inc.