Nottawasaga Lighthouse Preservation Society
Collingwood, ON
2018 Governors' Award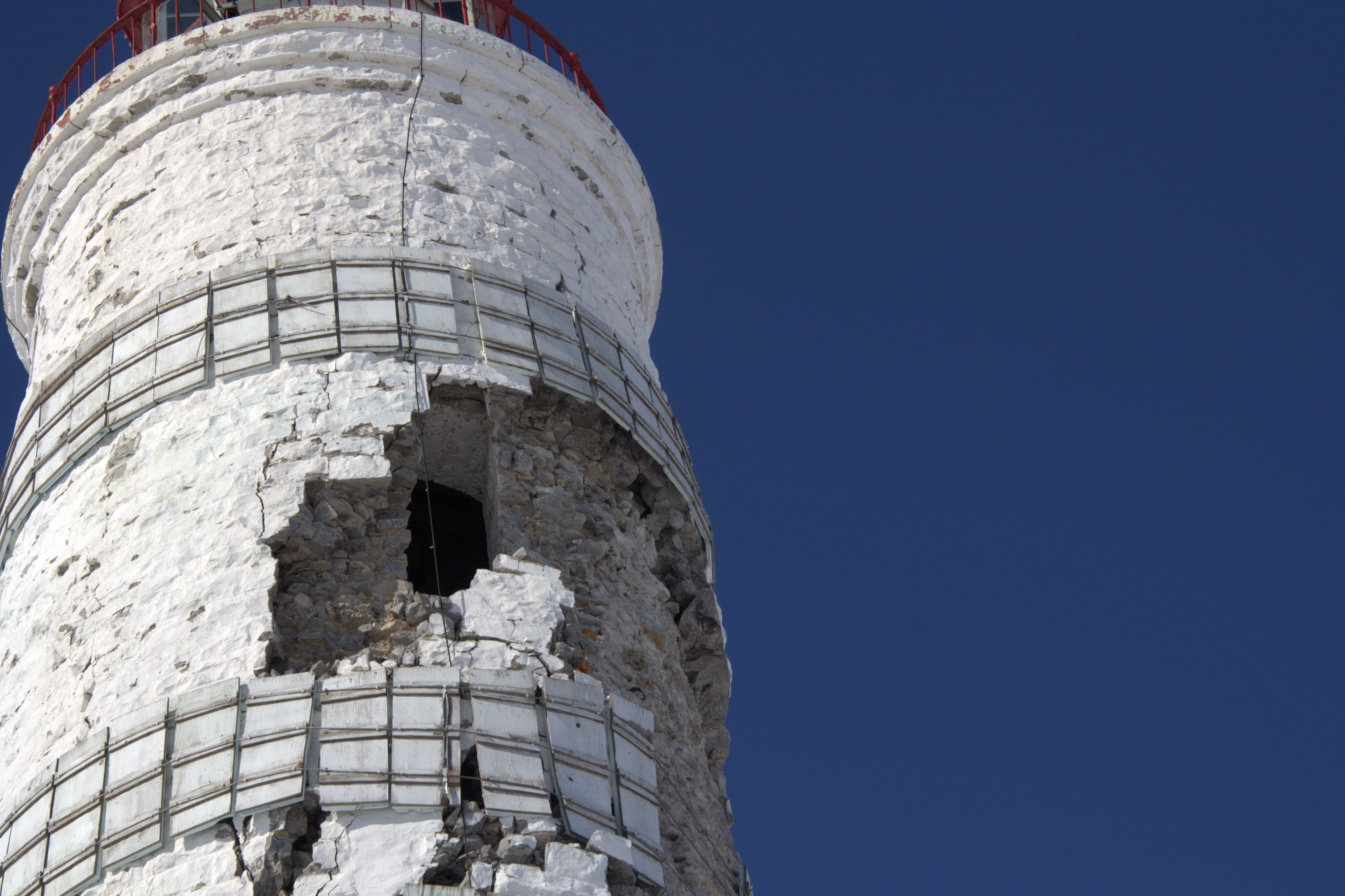 Officially incorporated in 2015, the Nottawasaga Lighthouse Preservation Society (NLPS) is a volunteer run, not-for-profit corporation that is dedicated to the restoration, preservation and protection of the historic Nottawasaga Lighthouse.
In the fall of 2016 the NLPS undertook an extraordinary project to stall further degradation of this important Imperial tower until substantial funds could be raised for its eventual restoration. Permission was obtained from the Federal Department of Fisheries and Oceans to wrap the exterior of the structure in a weather resistant material that would shed rain, snow and other moisture thereby preventing further water penetration to the interior. The Society rallied volunteers and attracted the support of local contractors to make this incredible feat possible.
About Nottawasaga Lighthouse
Erected in 1858, the Nottawasaga Lighthouses is one of six Imperial Towers built to light the shores of Lake Huron and Georgian Bay. The whitewashed limestone light rises 95 feet above the shore, guiding ships to safety in Collingwood Harbour. It played an important part in the establishment of safe navigation routes along the coastal waters of Lake Huron following the opening of the Bruce Peninsula.