La Maison de la littérature
40 Rue Saint-Stanislas, Quebec, Quebec
2016 Ecclesiastical Insurance Cornerstone Award (Adaptive Reuse/Rehabilitation)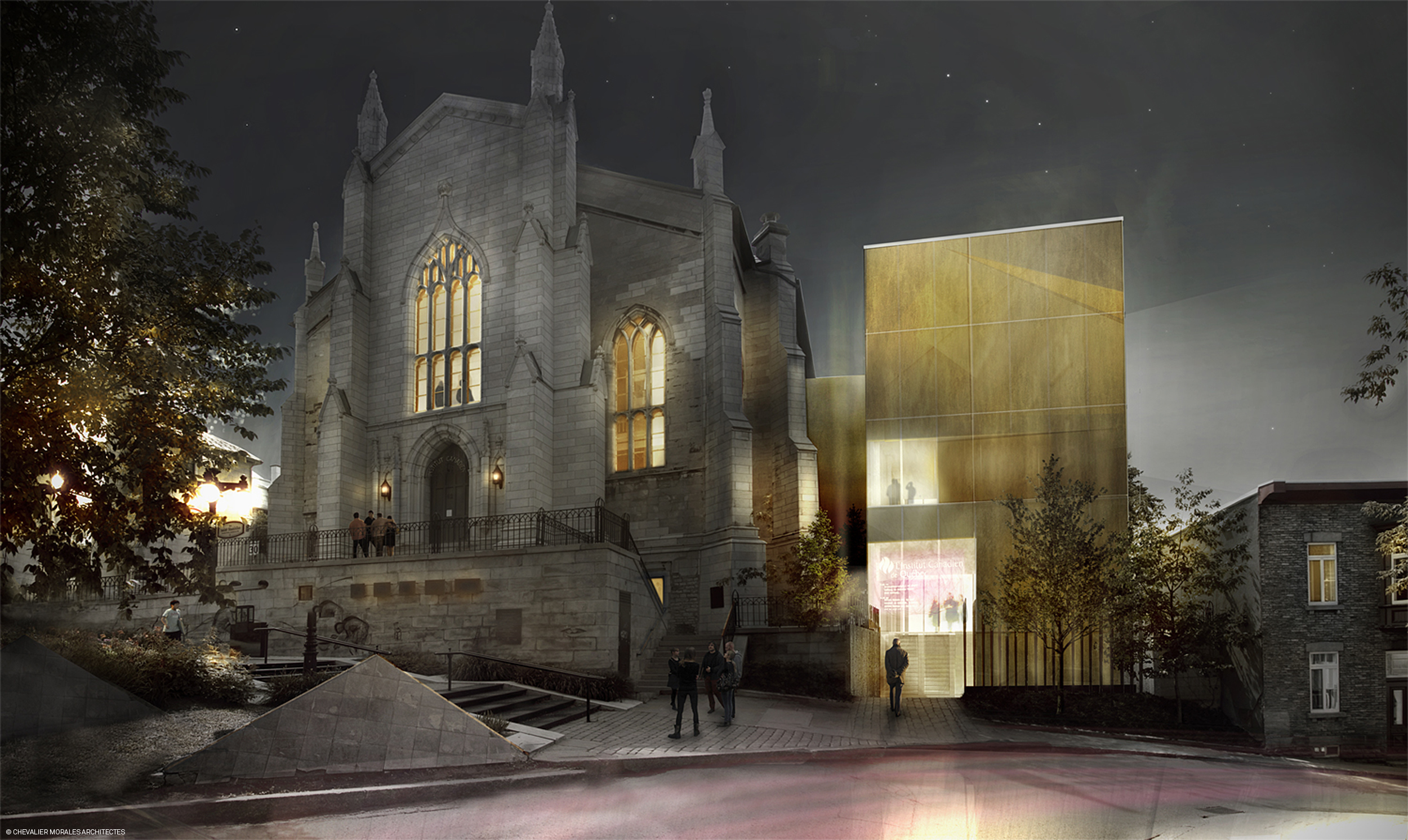 The project to create la Maison de la littérature successfully builds on the rich history of a former place of faith, continuing its cultural role with a new mission to advance the literary arts in a boldly rehabilitated facility. The public use of the building has been maintained – not only as a library but also as a meeting space and café. The treatment of the historic interior with all-white finishes and a very modern aesthetic creates a contemplative atmosphere appropriate for a library while also subtly acknowledging the original religious function of the building.
Built in 1948 as the Wesleyan Methodist Temple to the designs of Edward Stanley, the building is celebrated for its rich architectural and social history. It was the first church in Quebec in the neo-gothic style of architecture, and since the 1940s, it has been a prominent cultural center serving as meeting space, café and library. The building is a landmark in the Old Town of Quebec, a UNESCO designated World Heritage Site.
This major rehabilitation project carefully conserved the exterior masonry and windows that define the historic church's architectural character. The scope also included a new entrance addition that consolidated the modern functions away from the historic building. The careful placement of the site and bold contemporary design of the new addition are highly accomplished, while respecting the original building.
Owner: Ville de Québec
Project Team: Chevalier Morales Architectes
La Maison de la Littérature project was executed by the Chevalier Morales Architectes and was nominated by Denis Jean, Ville de Québec.