General Rules and Regulations
All required submission materials must be received by the stated deadline. It is the applicant's responsibility to ensure that all materials have been provided. Incomplete submissions will not be considered.
The deadline for the disbursements of funds awarded to recipients is December 31 of the year following the recipient's acceptance of the bursary. Funds will be disbursed in Canadian Dollars only.
Project Research Bursaries:

Project Research Bursary amounts will be determined based on the applicant's estimates and the availability of funds, to a maximum of $2,500.
Recipients will be required to provide proof of acceptance into the educational program for which funding was approved, or completion of the proposed project, as well as other relevant documentation identified.
Estimated project dates must be after the application deadline and before the disbursement deadline of December 31 of the year following the recipient's acceptance of the bursary.

National Trust Conference Bursaries:

National Trust Conference Bursaries will include conference registration, up to three nights' accommodation at the conference hotel, and return travel to and from the conference from the recipient's place of residence or study within Canada. In the case of a virtual conference, the bursary will cover the general conference registration fee.
The National Trust will make all hotel and travel bookings and pre-pay them on behalf of the recipient. Recipients will be responsible for incidental expenses including taxis, additional hotel expenses, and any meals not provided as part of the conference.
National Trust Conference Bursaries are for the current year National Trust Conference and may not be deferred to a future National Trust conference.

Applicants will be added to the National Trust's contact management database and newsletter distribution list.
Successful applicants will be notified via telephone and/or email and must formally accept their bursary in writing within two weeks of being notified.
Applications directly associated with current members of the National Trust's Board, Staff and the Herb Stovel Scholarship Advisory Committee, including immediate family members, are not eligible to receive a bursary.
All members of the Herb Stovel Scholarship Advisory Committee will sign a Declaration of Conflict of Interest and Confidentiality Form prior to deliberations, and will not (i) judge any applicants with which they are affiliated, or (ii) judge any applications that they are unable to objectively evaluate according to the designated judging criteria.
The National Trust reserves the right not to confer any bursaries in a given year.
In the event that a recipient fails to meet any of the above conditions or use the funds within the stated time frame, the National Trust reserves the right to withdraw the funding offer and may, at its discretion, award funding to another eligible applicant.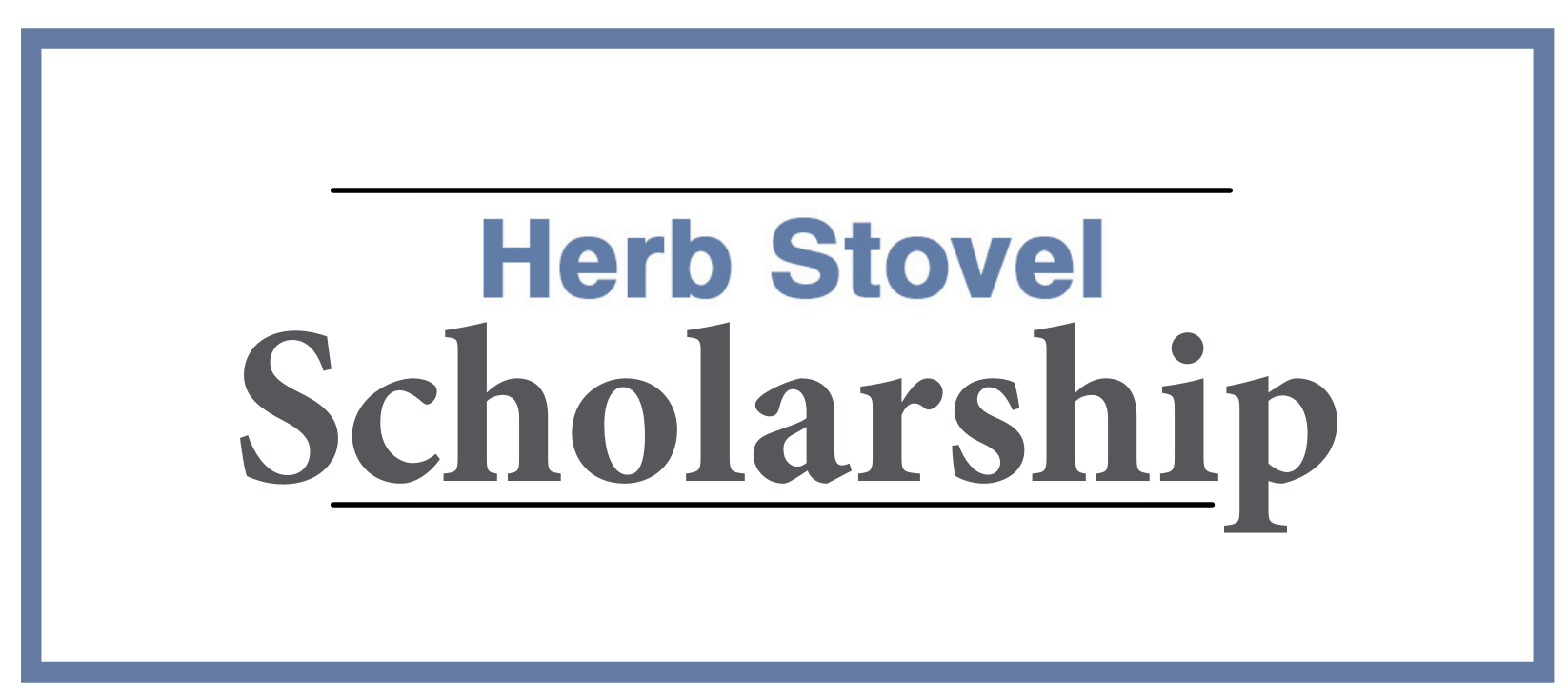 Herb Stovel
All who knew Herb Stovel understood his commitment to heritage conservation and, more importantly, his strong support for education and preparing a new generation of professionals.
Herb's commitment to education lives on through the Herb Stovel Scholarship.  
Questions? Email us.