Old Carleton County Court House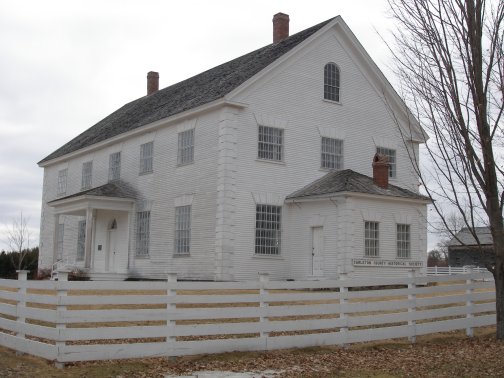 Built in 1833 and expanded in 1866, the Old Carleton County Courthouse in Upper Woodstock was the first courthouse in Carleton County. In 1911, it was sold by the County Council and transformed into a barn with the stalls made from the judge's bench. Purchased by the Carleton County Historical Society in 1962, the largest restoration project in Canadian history began by mostly volunteers. This monumental effort was celebrated by a visit from H. R. H.  Princess Anne in 1986. Tourists can now explore the Judge's Chambers, the Clerk's Room, the Main Court Room and the Prisoner's Room as well as hear the stories of the trials conducted here. Original artefacts and furnishings are featured. The Society received awards for their efforts and the site is designated as historic by the Province of NB.
Location
19 Court Street
Woodstock, NB
WEBSITE
Plan Your Visit
For more information, visit Old Carleton County Court House's website or email cchs@nb.aibn.com.
---
Enjoy FREE admission at this historic place with your National Trust membership.
Become a member today!
---
The Passport Places network is made possible through valued partnerships with Canadian heritage organizations, site operators and owners.

Look for the following logo at participating historic sites.

Partner Organization: Carleton County Historical Society