McAdam Railway Station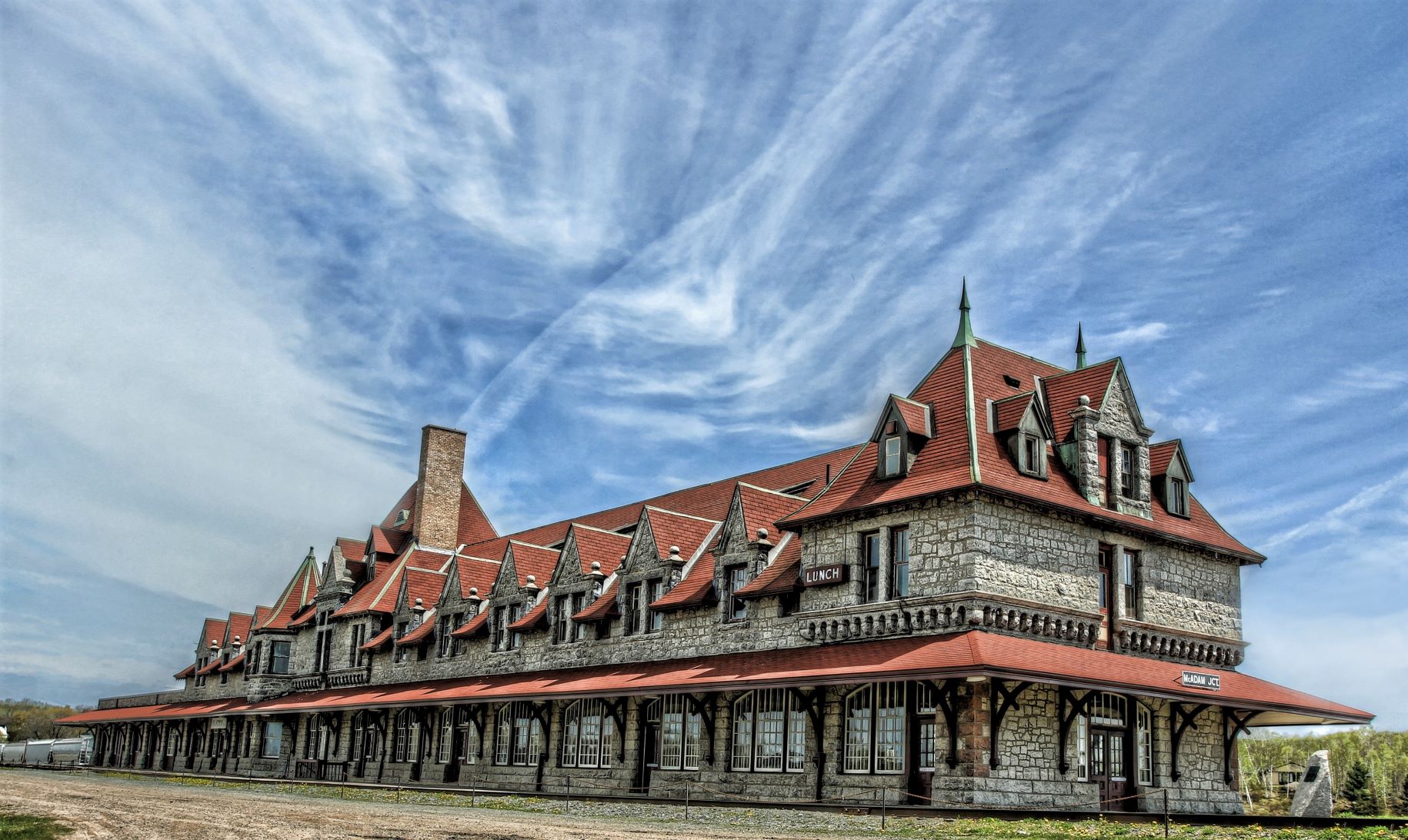 Built in 1900, the McAdam Railway Station is a National and Provincial Historic site and a designated Heritage Railway Station. Located on the New Brunswick-Maine border, the former Canadian Pacific Railway Station was part of the main CPR line into Atlantic Canada.  It is an active museum offering guided tours, special events, catered meals, conference facilities and much more.  Experience a part of railroad history when ridin' the rail was the only way to travel!
Location
96 Saunders Road
McAdam, NB
506-784-3101/ 506-784-3525
info@mcadamstation.ca
WEBSITE
Plan Your Visit
For more information, visit McAdam Railway Station's website or email info@mcadamstation.ca
---
Enjoy FREE admission at this historic place with your National Trust membership.
Become a member today!
---
The Passport Places network is made possible through valued partnerships with Canadian heritage organizations, site operators and owners.

Look for the following logo at participating historic sites.

Partner Organization:McAdam Historical Restoration Commission
"Several years ago I adopted the south west corner of New Brunswick as my new home. I quickly discovered this gem of a historic building just 20 minutes away. This railway station just stands out, so imposing, in a small community. I recently found out my Grandfather passed through this station on his way to battle during WWI. The history is fascinating!"
– Joy Doucette, Harvey Station, NB
"This historic site means the world to all McAdamites. The village was built around the railway and in years past, was the hub of the town. Now the historic building has been restored to its former glory and is a tourist attraction. Hundreds visit it every summer and take a tour of the building and at Christmas, it is decorated and lit up and people come in by buses for "Christmas at the Station"."
– Jeannie Copp, McAdam, NB