Kings Landing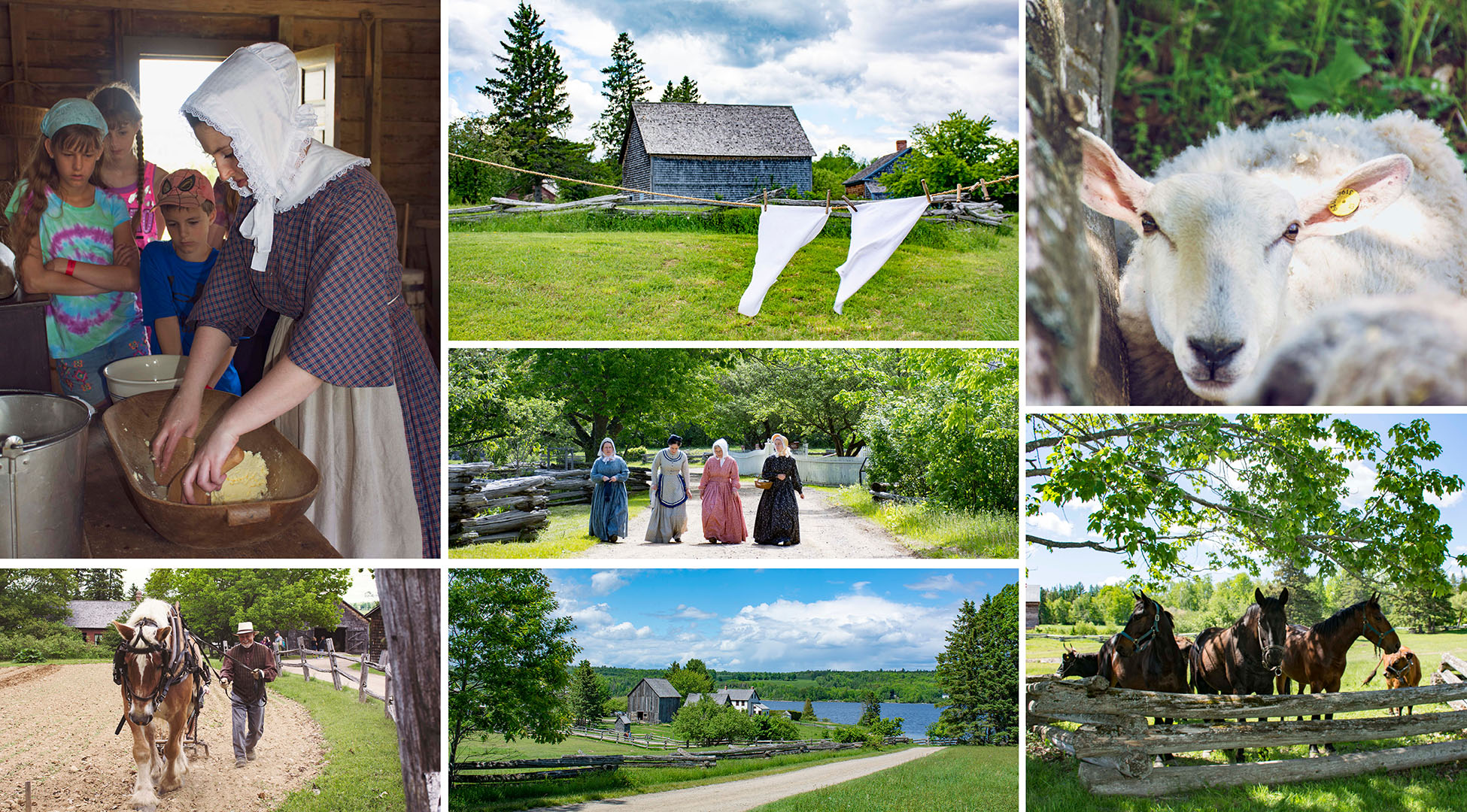 There's No Time Like the Present to Discover the Past! 
From feeling the floorboards shake as a giant water-powered saw produces shipbuilding lumber at the Sawmill to catching a whiff of Mrs. Lint's hearty soup simmering over the crackling fire, you'll leave having experienced the mid 1800s — not just having heard tales.  
Situated along the Saint John River, this 300-acre open air, 19th century historical village is home to costumed characters, friendly farm animals, flower and vegetable gardens, beautiful scenery, the King's Head Inn Restaurant, and 70 historic buildings. Kings Landing also offers workshops, educational programs, children's summer camps, exhibits, and unique culinary experiences. 
Located just 20 minutes from Fredericton, New Brunswick, Kings Landing is a must-see attraction open from June to October and for special events throughout the year. 
Location
5804 Route 102
Prince William, NB
WEBSITE
Plan Your Visit
For more information, visit Kings Landing's website or email info.kingslanding@gnb.ca.
Natalie Bull, Executive Director of the National Trust for Canada, launches Canada Historic Places Day 2020 with an exclusive tour of Kings Landing Historic settlement, New Brunswick.
---
Enjoy FREE admission at this historic place with your National Trust membership.
---
The Passport Places network is made possible through valued partnerships with Canadian heritage organizations, site operators and owners.

Look for the following logo at participating historic sites.

Partner Organization: Kings Landing Corporation
"Kings Landing to me, is a symbol of the long history of diversity in New Brunswick. Different religions, origins, and races of people all form different aspects of the "Village" and it becomes very apparent that modern day New Brunswick is a result of our rich history of diversity!"
– Carly Currie, Burtts Corner, NB
"I love to see how my ancestors would have lived in days gone by. It brings back memories of my grandparents living on their farm. I am especially interested in the fiber arts that the women would have made during this time. You didn't just go out and buy a new outfit whenever you wanted. You had to shear the sheep, spin the wool, weave the cloth and then make the outfit. Things have sure changed."
– Cynthia West, Canaan Forks, NB