Kings Landing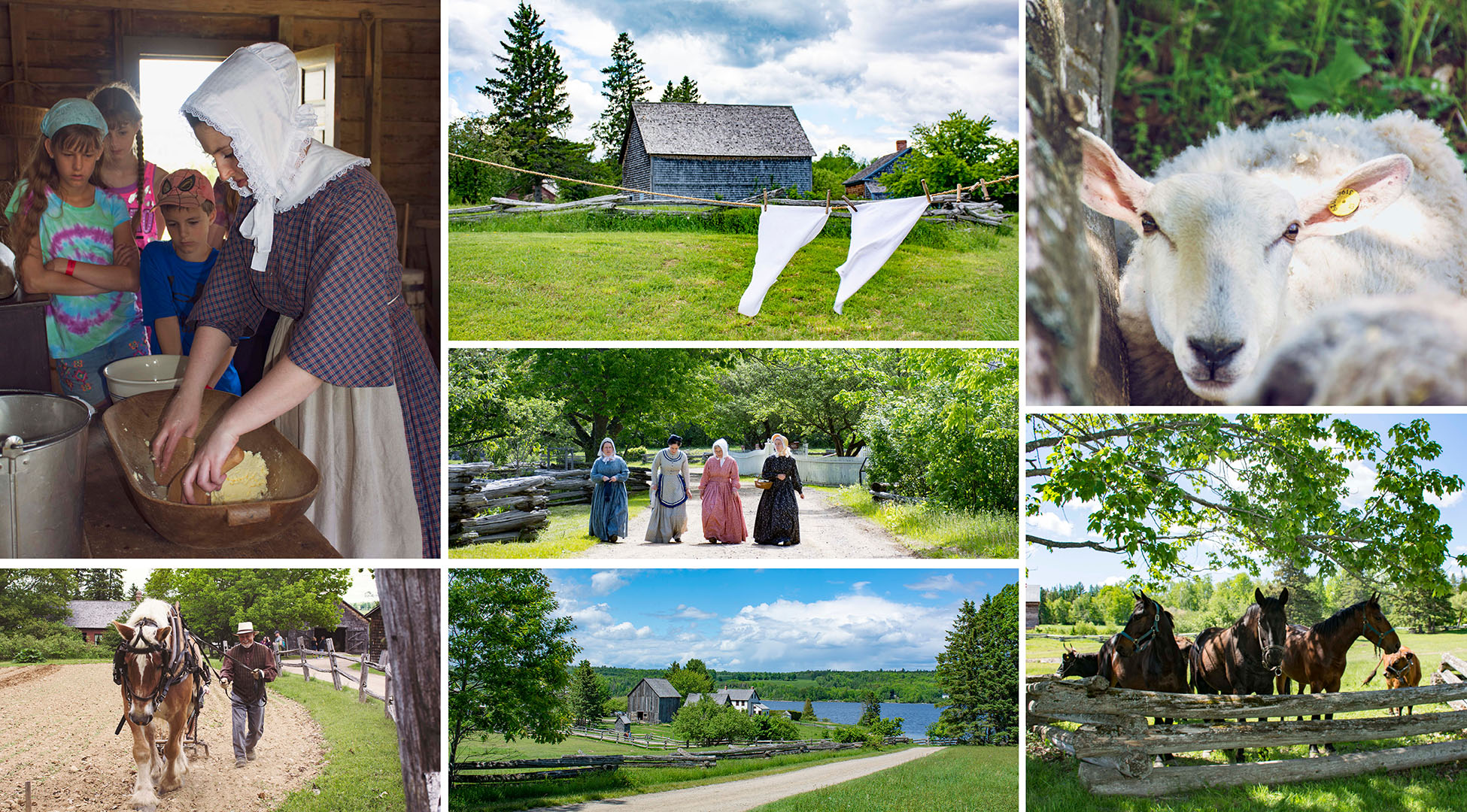 Kings Landing is an open-air, living history museum that tells the story of life in 19th-century rural New Brunswick. Since 1974, millions of visitors have journey to the 19th century and experienced life in early New Brunswick. With 70 historic buildings and a collection of almost 100,000 historical objects, Kings Landing is a world-class living history museum and a must-see for history lovers.
A visit to Kings Landing includes chatting with costumed villagers, walking through galleries, taking a horse and wagon ride, eating a delicious meal at the King's Head Inn Restaurant, seeing the many farm animals, shopping at the Peddler's Market, and so much more. There's no time like the Present to discover the Past!
Kings Landing is open from early June until mid-October, and for education programmes and special events year round. Check the website for more details.
Location
5804 Route 102
Prince William, NB
WEBSITE
Plan Your Visit
For more information, visit Kings Landing's website or email info.kingslanding@gnb.ca.
Natalie Bull, Executive Director of the National Trust for Canada, launches Canada Historic Places Day 2020 with an exclusive tour of Kings Landing Historic settlement, New Brunswick.
---
Enjoy FREE admission at this historic place with your National Trust membership.
---
"Kings Landing to me, is a symbol of the long history of diversity in New Brunswick. Different religions, origins, and races of people all form different aspects of the "Village" and it becomes very apparent that modern day New Brunswick is a result of our rich history of diversity!"
– Carly Currie, Burtts Corner, NB
"I love to see how my ancestors would have lived in days gone by. It brings back memories of my grandparents living on their farm. I am especially interested in the fiber arts that the women would have made during this time. You didn't just go out and buy a new outfit whenever you wanted. You had to shear the sheep, spin the wool, weave the cloth and then make the outfit. Things have sure changed."
– Cynthia West, Canaan Forks, NB