Kettle Valley Steam Railway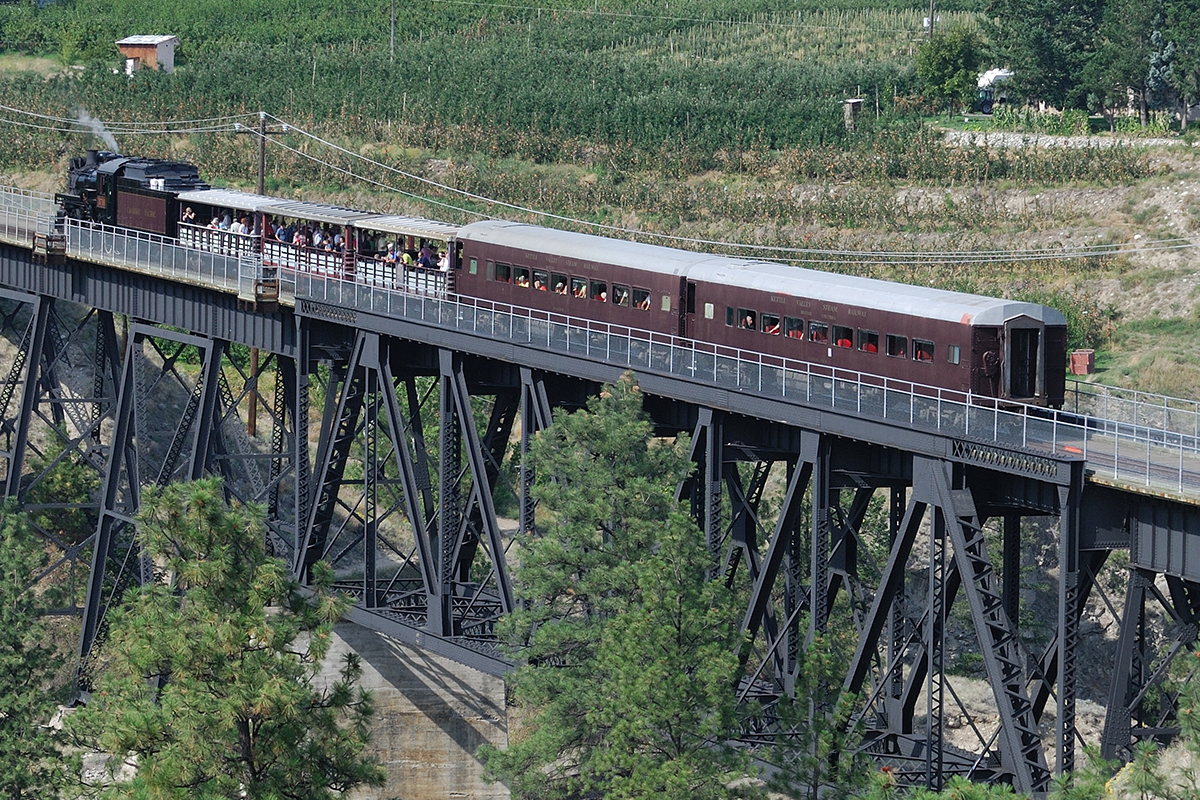 Experience the romance of a bygone era at the Kettle Valley Steam Railway in the beautiful and bountiful Okanagan Valley. Your 90 minute journey takes you along the only preserved section of the historic Kettle Valley Railway built during 1910-1915.The restored steam locomotive rolls through picturesque Prairie Valley dotted with orchards, vineyards and fields of green and then onto the Trout Creek Bridge with a stunning view of Okanagan Lake and the canyon below. Lively music and historical commentary complete your railway adventure.
Location
18404 Bathville Road
Summerland, BC
WEBSITE
Partner Organization
Kettle Valley Steam Railway
Enjoy FREE admission at this historic place with your National Trust membership. Become a member today!