Things We Lost in the Fire
As if recent record snowfalls and power outages weren't challenging enough for people in Newfoundland, a devastating fire on Bell Island the very same weekend destroyed the historic Grand Wabana Inn, a longtime landmark.  Built as St. Edward's Convent in 1918, the loss of this gracious structure is a blow to the community.
On the other side of the world, Australian bushfires are taking an unprecedented toll on natural and cultural heritage in what is already being felt as a global tragedy. According to the Center for Disaster Philanthropy, losses include at least 80% of the Blue Mountains World Heritage Area in New South Wales (NSW) and more than 50% of the Gondwana Rainforest World Heritage Area which spans NSW and Queensland. Lives have been lost, and the impact on rare and threatened plant species, wildlife and places of Indigenous cultural significance is yet to be understood. There are built heritage losses too, including the buildings and rolling stock of the historic Lithgow Zig Zag Railway in the Blue Mountains, and the secluded Binna Burra Lodge in the Gold Coast hinterland – one of Australia's first nature reserves,  part of the World-Heritage listed Central Eastern Rainforest Reserves of Australia.
After a brief global sigh of relief when the rains came down last week, the bushfires continue, and the toll on human life and livelihoods, culture and nature gives us reason to grieve. But as with most tragedies, there are also globally-significant reasons to be thankful: At Budj Bim Cultural Landscape – a UNESCO World Heritage site in Gunditjmara territory in Victoria – the fires that burned away plants and forests revealed even more of the 6,000 year old network of canals created by Aboriginal Australians than were previously known. And a rescue mission by firefighters in NSW saved a rare grove of "dinosaur trees" – pre-historic Wollemi pines thought to be 200 million years old.
We can only hope that these terrible disasters also help break down the artificial divisions between natural and cultural heritage preservation, and increase everyone's awareness of the fragility of our environment and our places that matter.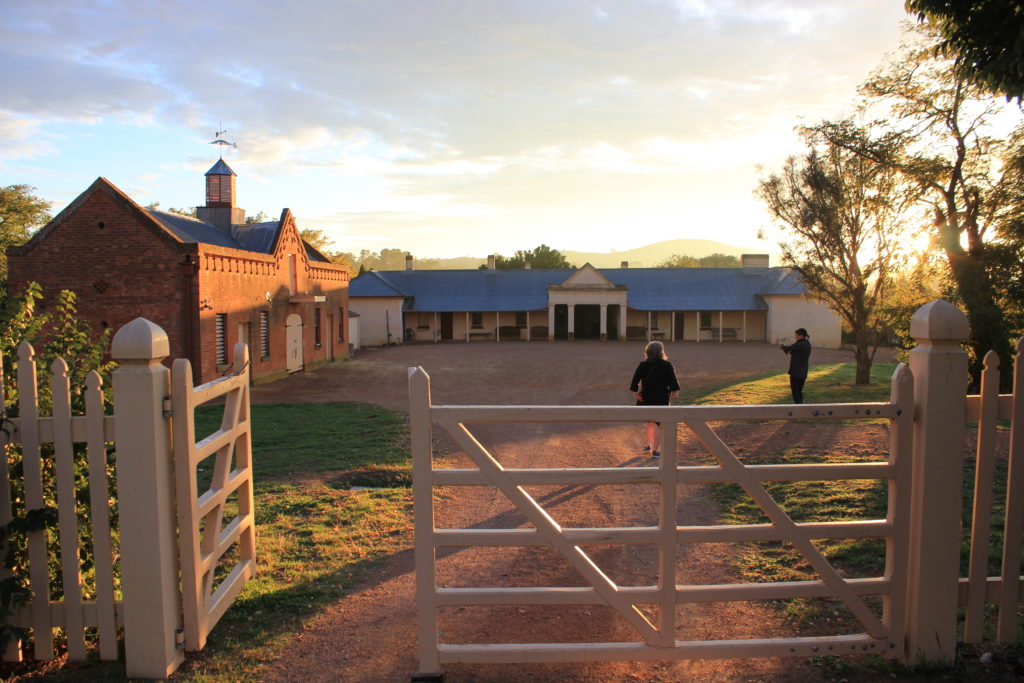 Feature photo: Cooma Cottage, a National Trust property in NSW that National Trust for Canada staff had the privilege of visiting in 2017, delayed opening this year due to poor air quality from nearby bushfires. Canadian National Trust members may visit Cooma Cottage and other Australian National Trust sites for free. (photo credit: Chris Wiebe)
---
Sources:
Australian fires reveal ancient waterways older than the pyramids, The Hill (22/01/2020)
Major Fire Destroys Historic Building on Bell Island, Vocm Local News Now (19/01/2020)
'It's heart-wrenching': 80% of Blue Mountains and 50% of Gondwana rainforests burn in bushfires, The Guardian (16/01/2020)
Unesco expresses concern over bushfire damage to Australia's Gondwana rainforests, The Guardian (28/11/2019)