Staff Picks: 9 Historic Places That Say "Winter Holidays"
Every historic place has a story to tell. Besides telling Canada's collective story, some historic places serve as settings where our individual stories are written; they are part of creating memories and traditions.
Many of us feel especially nostalgic during the winter holidays. This year, National Trust staff are embracing this nostalgia by sharing historic places where their holiday memories were made.
Here are nine places that say "winter holidays" for our staff:
1. Grouse Mountain (Vancouver, BC)
Kevin Parker, Project Manager
When visiting family and friends Vancouver, I always try and make my way to Grouse Mountain for a hike or skiing trip. The resort has come a long way since building its first chalets in the 1920s – it's celebrating its 90th anniversary this year. During the holidays the base of the mountain is turned into a Christmas wonderland with choirs, real reindeer, a frozen pond for skating and of course, Santa Claus.
2. Skating at Hawrelak Park (Edmonton, AB)
Chris Wiebe, Manager of Heritage Policy and Public Programs (@heritagewiebe)
In 1970s Edmonton, Christmas time was incomplete without several evening skates on the lake at Hawrelak Park (then called Mayfair Park). Encircled by the dark cliffs of the North Saskatchewan River valley, the black ice of the lake looped around enchanted islands thick with spruce and willows. We would sip vending machine hot chocolate (still remember the smell of those paper cups!) and warm our frozen toes in one of the park pavilions – gorgeous examples of mid-century modern design, with glue-lam beams and organically shaped concrete columns.
3. Cochrane Winter Carnival (Cochrane, ON)
Emily Boulet, Development Manager
One of my favorite winter events is the Cochrane Winter Carnival in February each year. Held for the first time in 1934, it claims the title of Canada's oldest winter carnival. You can be on a picturesque horse drawn sleigh ride down the snow-covered streets of town or getting ready to brave the icy winter waters in the polar bear dip. The Torchlight Parade is a beautiful event, creating a "river of light" as people file down the roads with their torches in hand. It's always a great place to spend time with friends and family.
4. The Town of Heritage Perth (Ontario)
Katrina Guerin, former Communications Manager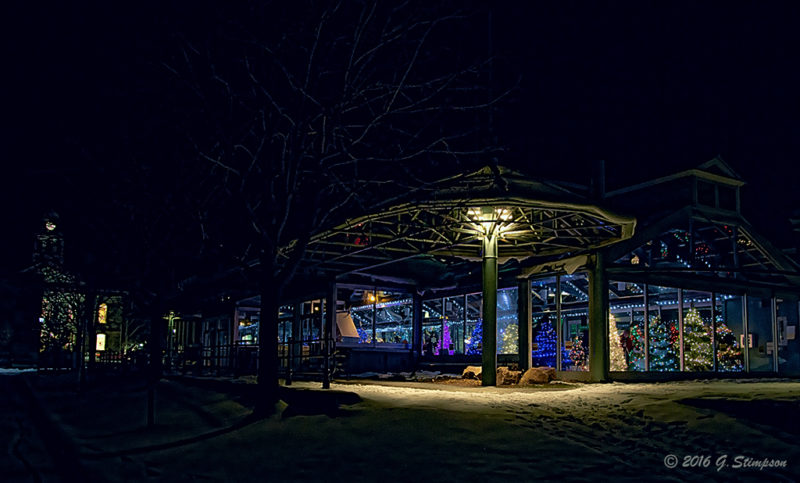 I grew up in the suburbs of Ottawa, so spending the holidays in a small historic town is a great way for me to relax and recharge over the holidays. During its annual Festival of Lights, Perth's downtown lights up: Gore Street is full of beautiful lights and the heritage buildings lining the streets are covered in snow. Crystal Palace is packed with Christmas trees that can be seen through its glass walls. It was built using parts of the ill-fated Rideau bus mall in downtown Ottawa. It's a great example of something that didn't work in one place but worked wonderfully in another. Today it's used as a venue for farmers' markets, weddings and other events.
5. Wilson Carbide Mill (Chelsea, QC)
Megan Berardelli, former Officer, Development, Membership and Young Canada Works
6. Parliament Buildings (Ottawa, ON)
Alison Faulknor, Director of New Initiatives (@FaulknorTweets)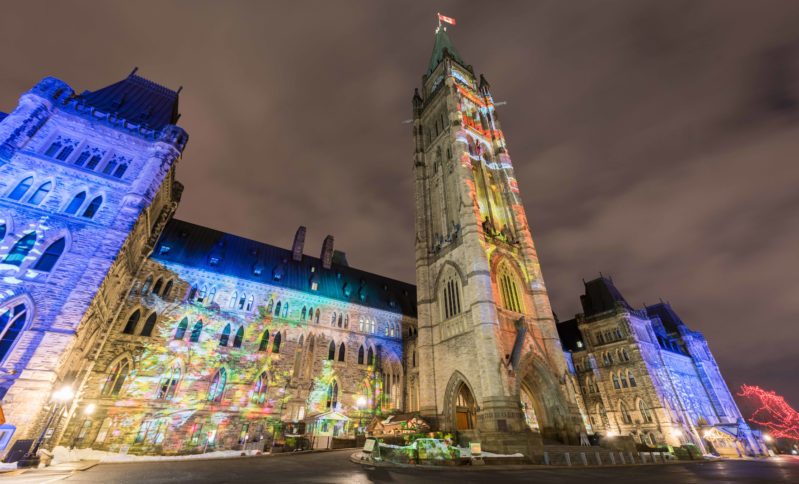 Every year I take my kids to see the lights on Canada's historic Parliament buildings. It is always surprisingly quiet. And, always magnificent. It's like the city is standing still. What a privilege to live in our nation's capital!
7. St. Bernard Chapel (Mont-Tremblant, QC)
Sonja Kruitwagen, Manager, Marketing and Digital Strategy (@skruitwagen)
For most of my childhood, I remember relishing singing Christmas Carols on Christmas Eve. My family would pile into a small chapel at the bottom of Mont-Tremblant, QC and sing our hearts out. This was a very popular event with the congregation spilling out onto the front steps. Built in 1942, the chapel features wood beams and a steep red roof that felt like a very authentic place to sing old Christmas Carols.
8. Wendake (Quebec)
Robert Pajot, Project Leader, Regeneration (@PajotRobert)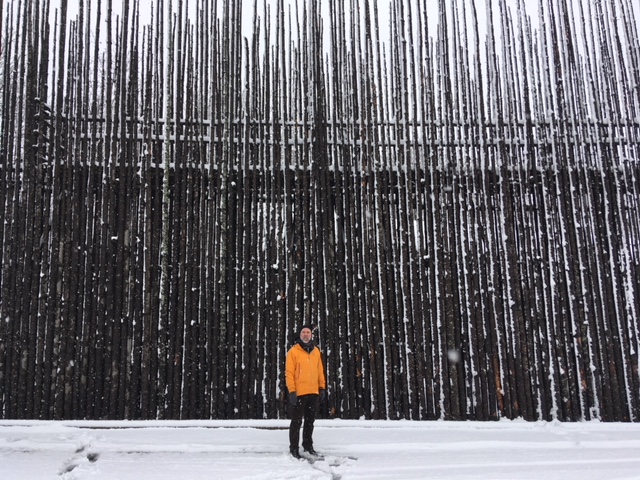 There are places that just seem more comfortable under a coat of fresh snow, and Wendake is certainly one of them. Its distinctive character is a marriage of Wendat and Quebecois cultures that both embrace the northern climate. It seems fitting when you have to shake off the snow before entering the First Nations Museum and Hotel to learn the fascinating history of the Huron-Wendat First Nation, or when entering the craft shops on the village's main street. The cold air also helps to work off the hearty Indigenous-inspired meals served in the local restaurants – the perfect winter pairing!
9. Mayor's Levee on New Year's Day (Woodstock, NB)
Natalie Bull, Executive Director (@HeritageNatalie)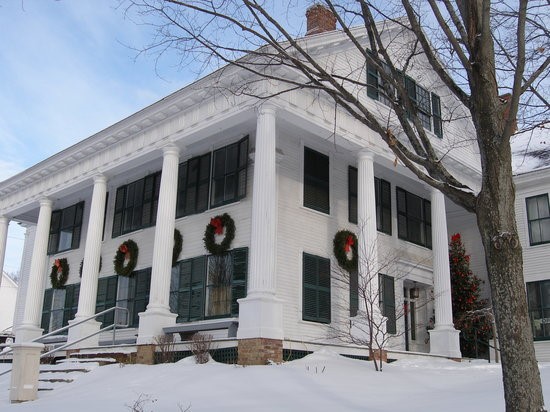 A highlight of the holiday season in my hometown is the Mayor's Levee on New Year's Day, held in the spacious parlours of the historic Honourable Charles Connell House (which just happens to be one of the Passport Places that National Trust members visit for free). What a treat to see this lovely 180-year-old mansion adorned with giant evergreen wreaths and bows, and full of local townspeople toasting to health and happiness for the new