Meet David Siebert, National Trust member and Herb Stovel Scholar
David Siebert has been involved with the National Trust since 2019, when he received the Herb Stovel Scholarship to attend the National Trust Conference in Winnipeg, Manitoba. After graduating from Carleton University's School of Indigenous and Canadian Studies, David moved to Regina, Saskatchewan, then to St. Albert, Alberta, and is working as a researcher at Heritage Saskatchewan.
We caught up with David and asked him to complete the Trust Questionnaire to learn more about his interest in heritage and historic places. Read more about him below.
I care about historic places because: If I wanted to be philosophical, I'd say something like "they contain stories of the beings and forces that make up the past." Really, I think there's just something indescribably cool about standing somewhere and feeling that depth of time and community of history (the good and bad). Knox-Metropolitan Church in downtown Regina still has scars resulting from the Regina Cyclone in 1912. It's like communing with ghosts. At the end of Strangers in the House, Candace Savage says: "The truth: We live in a house of stories bequeathed to us by the past… Stories are living things."
A historic place that matters to me is: There are lots of places that I love or that hold personal significance to me, like watching nesting swallows inside a vacant Ukrainian Orthodox church. All told I think the right answer is the Diefenbunker, since working there both engaged and frustrated me. I wrote my final university project about the Almonte and Dunrobin detachments, and most importantly it is where I met my adventure buddy (and partner) Dana.
The place that every Canadian should see at least once in their life is: Their own neighbourhood. During the early days of the lockdown, I spent a lot of time walking around the neighbourhood I grew up in. So it was exciting to slowly meander from Confederation Heights (the Edward Drake Building is one of my favourite historic buildings in Ottawa) out to the Hunt Club area where there's an amazing reuse of a 50s style diner as a shawarma restaurant almost unchanged. It was like a scavenger hunt with no wrong answers – today let's find out where this creek goes, and stumble on old train tracks. Tomorrow let's tour the post-war neighbourhood with a number of surprising hedges.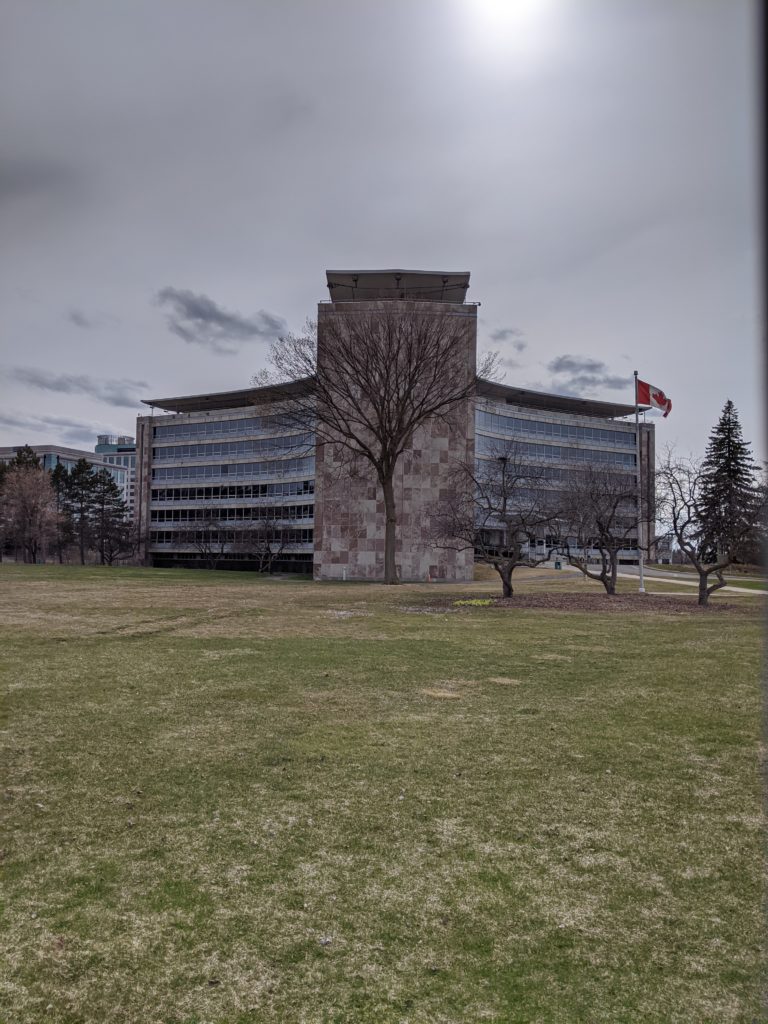 An Atlas Obscura article came out around the same time, and expresses this really well: How to Dig Into the History of Your City, Town, or Neighborhood
If I were a historic place, my architecture style would be: Probably Arts & Crafts, although since I grew up in Ottawa, I am partial to modernism. Actually, thinking more about this, I first learned what "heritage" was while living in Kitchener, Ontario, so perhaps Berlin Vernacular style, a working-class house style from that area.
My idea of "heritage" is: This has changed over time as I've learned more about heritage definitions outside of the built and human-centered. I think no matter what it has to be rooted in community.