8 #ShovelReadyHeritage Projects to Help Drive a Green Recovery
[Click here to see the list of 50 Ontario projects submitted so far.]
The heritage sector wants investments in heritage projects to be front and center in economic stimulus programs post-COVID-19. As a first step, the National Trust and over two dozen other partner organizations sent a letter to federal ministers recommending $200 million in federal stimulus funds be earmarked for projects at heritage places.
Now, we are crowdsourcing a pan-Canadian list of #ShovelReadyHeritage projects to back up that ask, to ensure that historic places get the attention they deserve as COVID-19 recovery plans are drawn up. Why? Because we know that heritage projects create more 'green' jobs than new construction, spur private investment, and contribute to community resilience over the long term.
Help make the case! Flag shovel-ready projects in your community by filling out this form or sending an email to ShovelReadyHeritage@nationaltrustcanada.ca. Then take action to get the word out to key partners and decision-makers! Get details here.
To inspire you, here are eight projects #ShovelReadyHeritage projects in our growing list.
---
Roxy Theatre (Victoria,BC) – Opened in 1949, the iconic Roxy Theatre is a live performance venue in the Quadra Village area of Victoria. Currently owned by the non-profit Blue Bridge Repertory Theatre, its much-needed complete renovation – from façade restoration to lobby and sprinkler system upgrades – would increase its capacity for economic growth to this up and coming neighbourhood. Audience safety and comfort will be increased, and it will be a more viable option for cultural groups.
Tashme Kindergarten Schoolhouse (Sunshine Valley, BC) – Tashme was Canada's largest Japanese Canadian internment camp during WWII (1942-1946). Located 25 kms southeast of Hope, Tashme covered 1,200 acres of land, and at its height, was home to 2,644 people. In fall 2019, the Tashme Museum in partnership with the Tashme Historical Society relocated the schoolhouse from its original location since 1936 onto Tashme Museum property for security and environmental reasons. The group needs $90,000 to restore the building and turn into a dedicated classroom, resource centre, and exhibit space.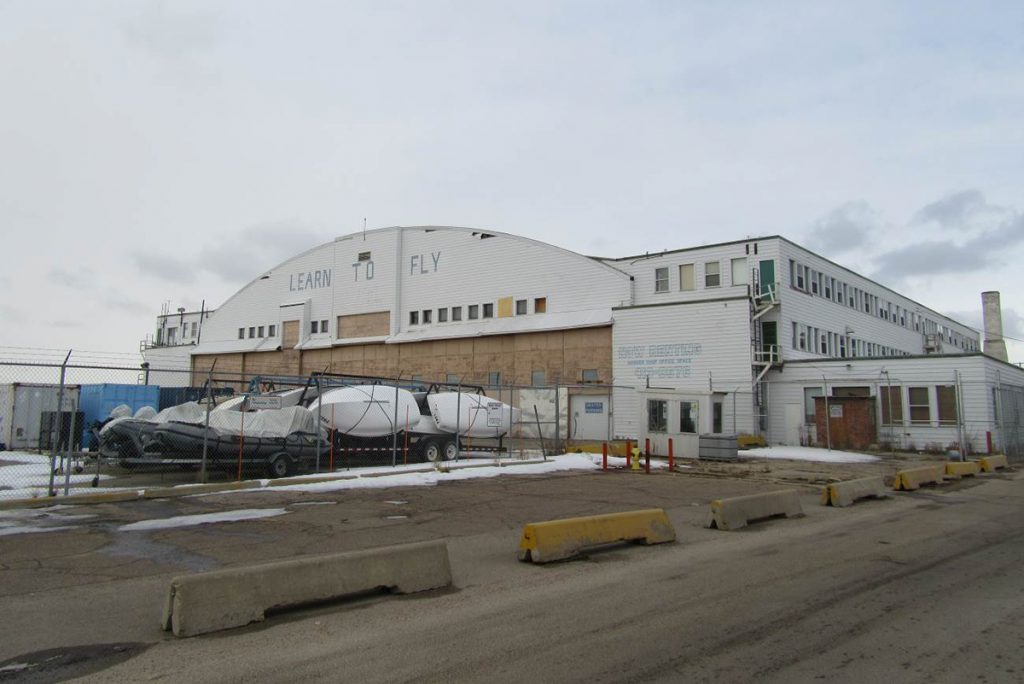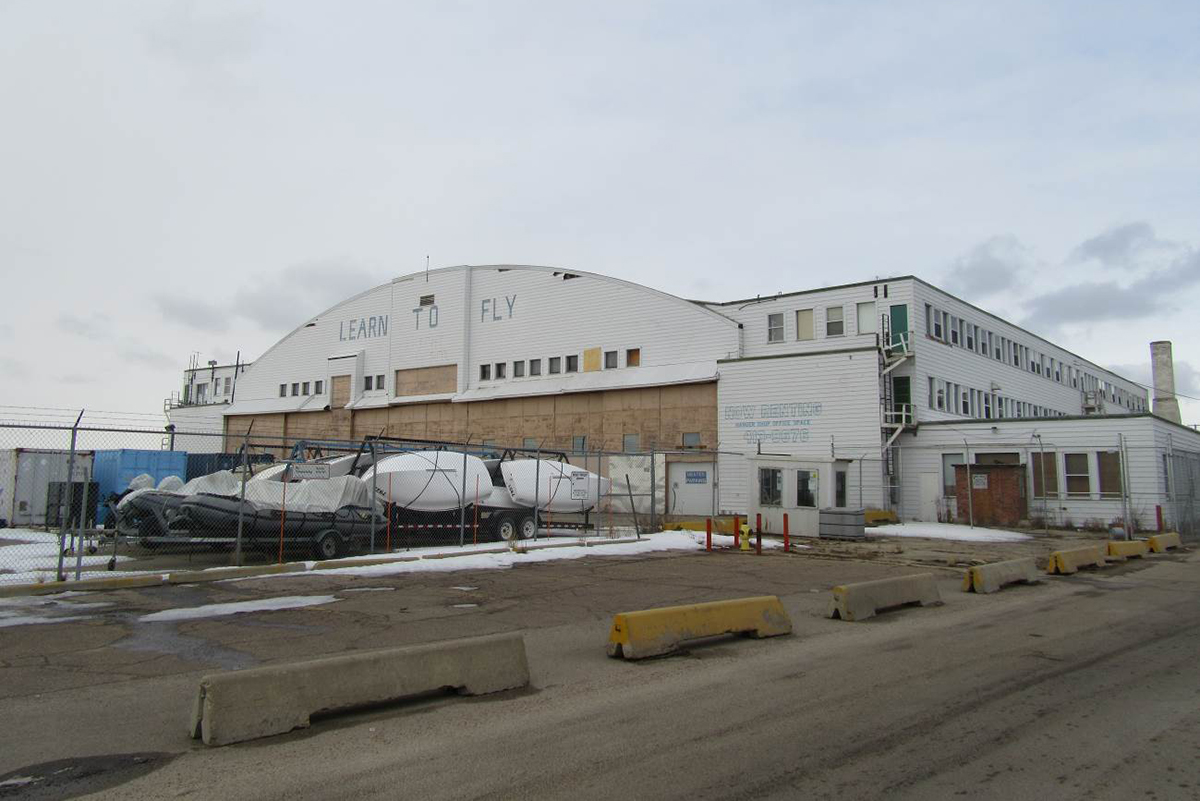 Hangar 11 (Edmonton, AB) – Built in 1942, Hangar 11 is one of only two remaining Second World War-era hangars built through a partnership with the US Air Force at the former Blatchford Field (later Municipal Airport) near downtown Edmonton. It is part of the Northwest Staging Route, which was a series of airports developed to assist the Lend-Lease program during World War II. The Edmonton airfield helped move thousands of American bombers, fighters and transport planes though Edmonton to Alaska and finally to Russia, in what become a crucial program in the Allied war effort. Now owned by the City of Edmonton, Hangar 11's condition is very poor, and worsening every month. Current estimates for basic stabilization work are approximately $20 million with full rehabilitation close to $80 million.
Muscowequan Residential School (Lestock, SK) – Of the almost two dozen residential schools that operated in Saskatchewan, Muscowequan – operating from 1889-1997 – is one of the last remaining. The imposing three-storey brick building which now stands on the site was erected in 1931, after the previous building burned to the ground. Abandoned since 1997, the school is deteriorating and evidence of its dark history is being lost. The Muskowekwan First Nation – on whose land it now sits – does not have funding to implement its vision for a museum and site of memory in the rehabilitated school. The First Nation recently received a grant to board up the vast building's windows, but vandalism and deterioration continues.
St. Thomas Anglican Church (Moose Factory, ON) – Moose Factory's heritage buildings are tangible evidence of Canada's oldest continuous Indigenous-European "middle ground." St. Thomas' Anglican Church is the most important of these buildings, from the point of view of the descendants of those Cree and Europeans who forged these relationships and built this community church in 1864. Yet it was overlooked in the complex of buildings associated with the Hudson's Bay Company post that were designated a National Historic Site in 1957. The Moose River Heritage and Hospitality Association – bringing together the Moose Cree First Nation, MoCreebec Eeyoud Council, and the Town of Moosonee – is looking to raise $2,200,000 to restore the church in time for the community's 350th anniversary in 2023.
Former Odd Fellows Hall (Mississauga, ON) – The former Odd Fellows Hall (1875) is a landmark building in the commercial core of the historic Streetsville area. While the building has been vacant for five years and is at risk of demolition due to its poor condition, it is poised to positively impact the economy of Streetsville's historic main street, but requires an investment of $1,500,000 to make it suitable for a combined new community and commercial use.
Église Sainte-Marie (Church Point, NS) – Built between 1903-1905 by 1,500 volunteers, the iconic Église Sainte-Marie is the largest wooden church in North America (taller than the Statue of Liberty!), and features gigantic columns made from tree trunks 70feet tall. Its 185foot (56.4metre) steeple is anchored from heavy Bay of Fundy winds by 40 tons of rock and a set of 2 ton bells. Its roof leaks badly and its windows and siding are in need of an estimated $3 million in repairs. The Archdiocese of Halifax-Yarmouth says the Société Édifice Sainte-Marie de la Pointe needs to raise these repair funds by September 2021 or the church will be demolished.
Masonic Temple (St. John's, NL) – Opened in 1894, the Masonic Temple in downtown St. John's is a grand, brick and stone building with richly detailed interiors, four performance rooms, and a massive pipe organ. Now privately owned by Spirit of Newfoundland Productions, it operates as an arts performance venue, and is seeking $1,200,000 for a long-needed rehabilitation of the structure.