5 Ice Cream Shops with a Story
Looking for a refreshment after a long summer day? Enjoy a good ice cream cone and some heritage character at one of these Canadian ice cream shops.
Mixing history and ice cream together has never tasted so good!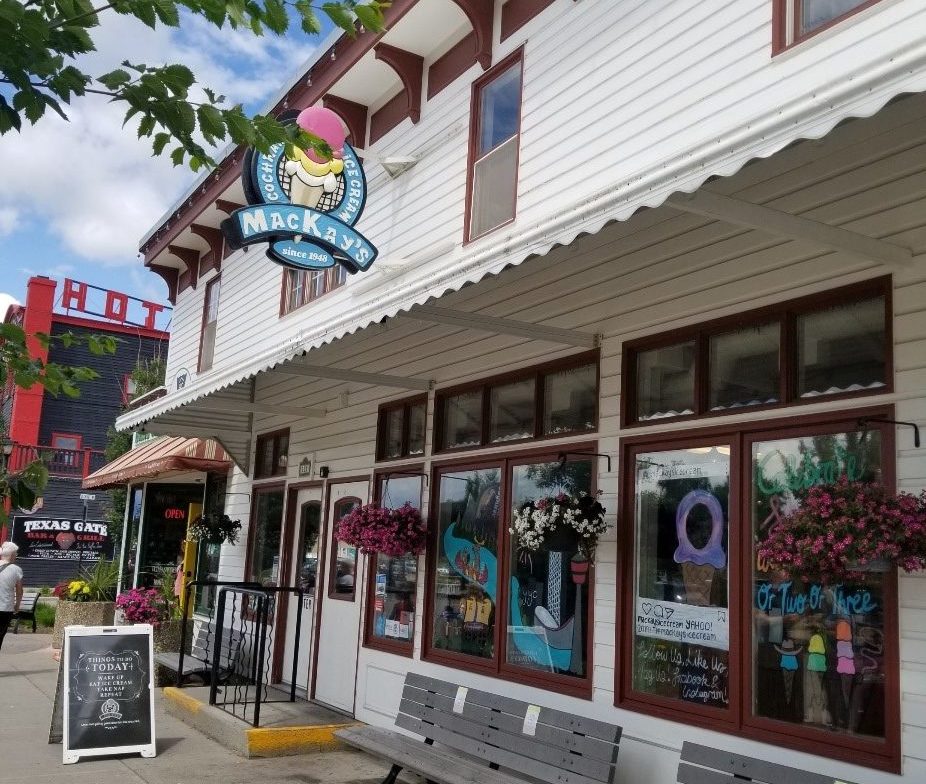 After World War II, Cochrane-resident J. A. Mackay wanted to bring joy back into his Albertan town. He converted what was previously a struggling grocery store into an ice-cream shop, inspired by his mother's original recipes.
The shop is still operated by the MacKay family, now in its 3rd generation. Today, they keep a rotating list of 300 recipes on the go, offering 50 flavours daily to tourists from around the world, as well as 3rd and 4th generation locals.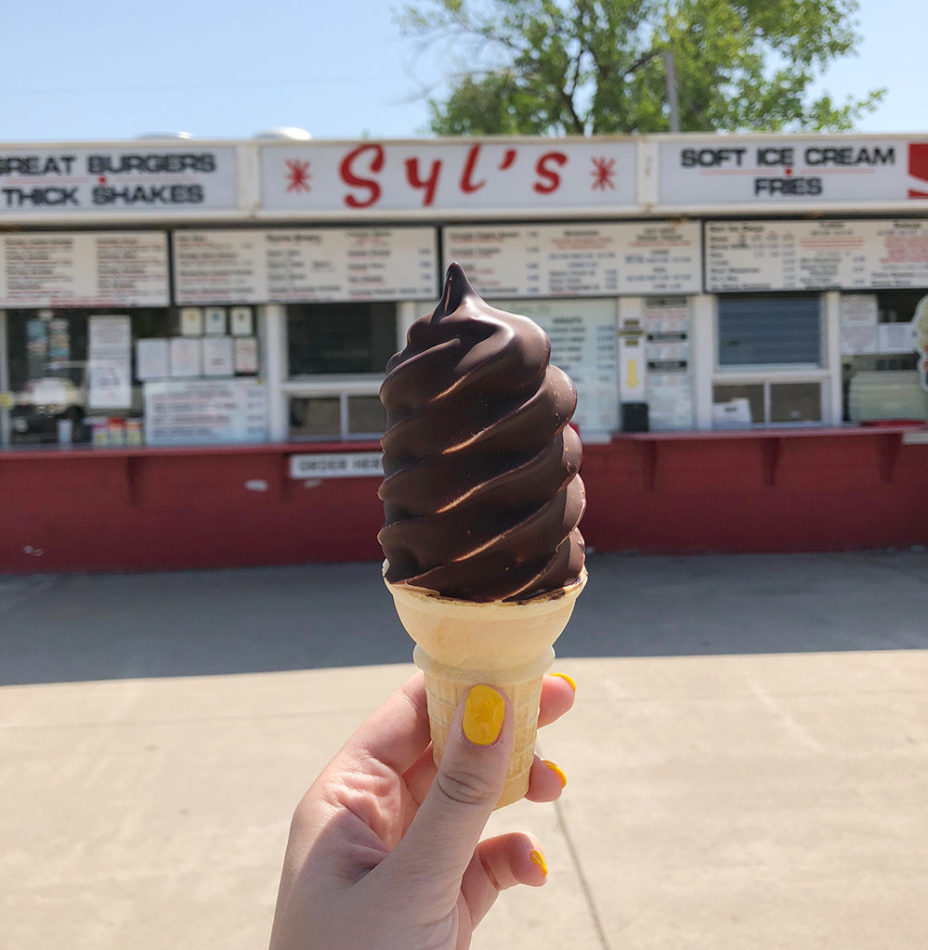 Photo credit: Travel Manitoba
For the quintessential small-town drive-in experience, look no further than Syl's, the Manitoba burger and ice cream shack that draws visitors from across the province. Opened in 1960, the drive-in serves locally-renowned milkshakes and dipped soft served ice cream. Also on the surprisingly diverse menu: taco salads, spicy Thai wraps and pineapple sundaes. Need time to decide? Take a lap around Carman's historic downtown, first settled in 1870.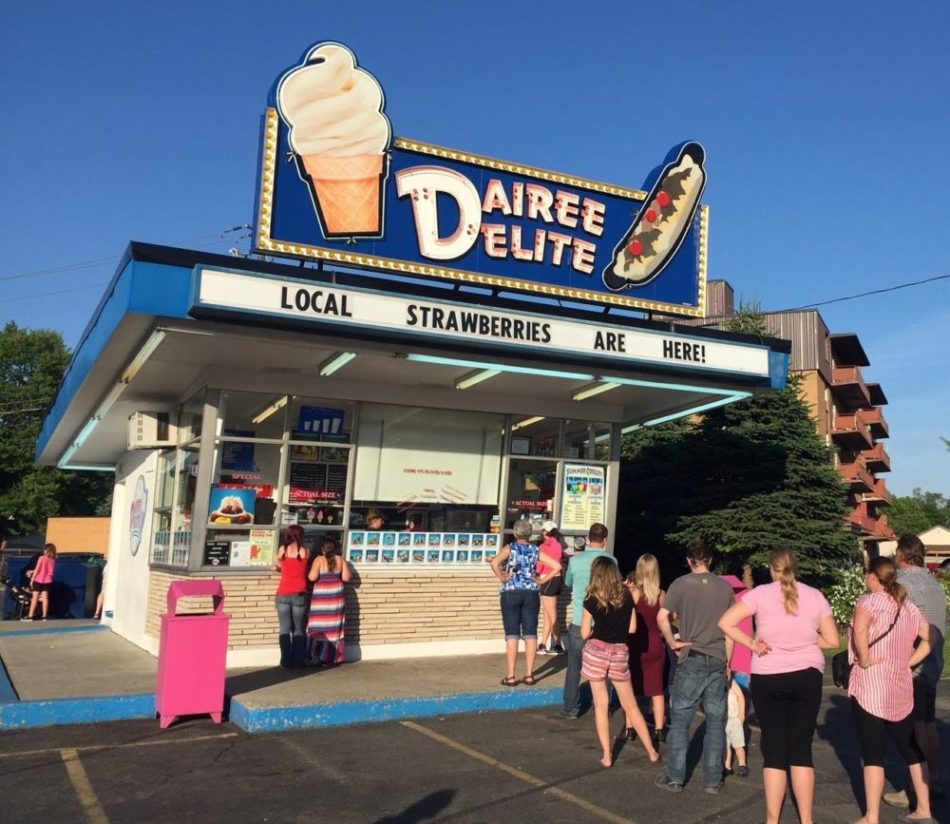 Take a trip back to the 50's with Dairee Delite, located in Brantford, Ontario. This ice cream stand, first opened in 1953, is said to have been offered up as payment during a poker match, and subsequently changed hands twice!
Originally known as Koster's Cream-EEE-Freeze, the site was moved and renamed after that fateful poker game – today, it still serves yesteryear's classic summer treats.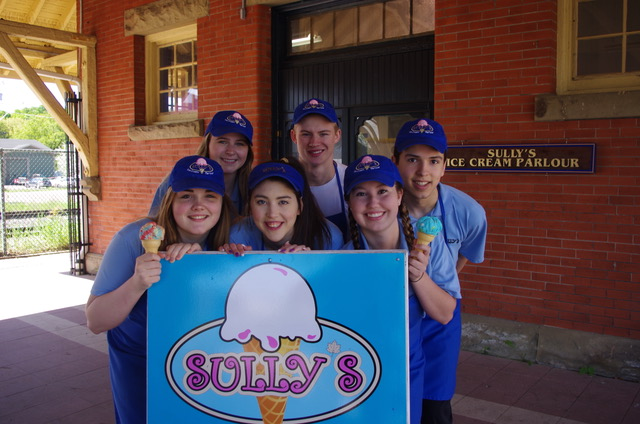 Photo credit: Sully's Ice Cream Parlour
Sully's Ice Cream Parlour is run out of the century-old Sussex train station, built in 1913 by the Intercolonial Railway. It has received thousands of travellers, including royalty and soldiers heading to both World Wars from Camp Sussex. The parlour was originally opened by four brothers, Ryan, Peter, Michael and Kevin Sullivan, in order to earn money to pay for their education. Now, Sully's is in its 23rd summer as a student-run business.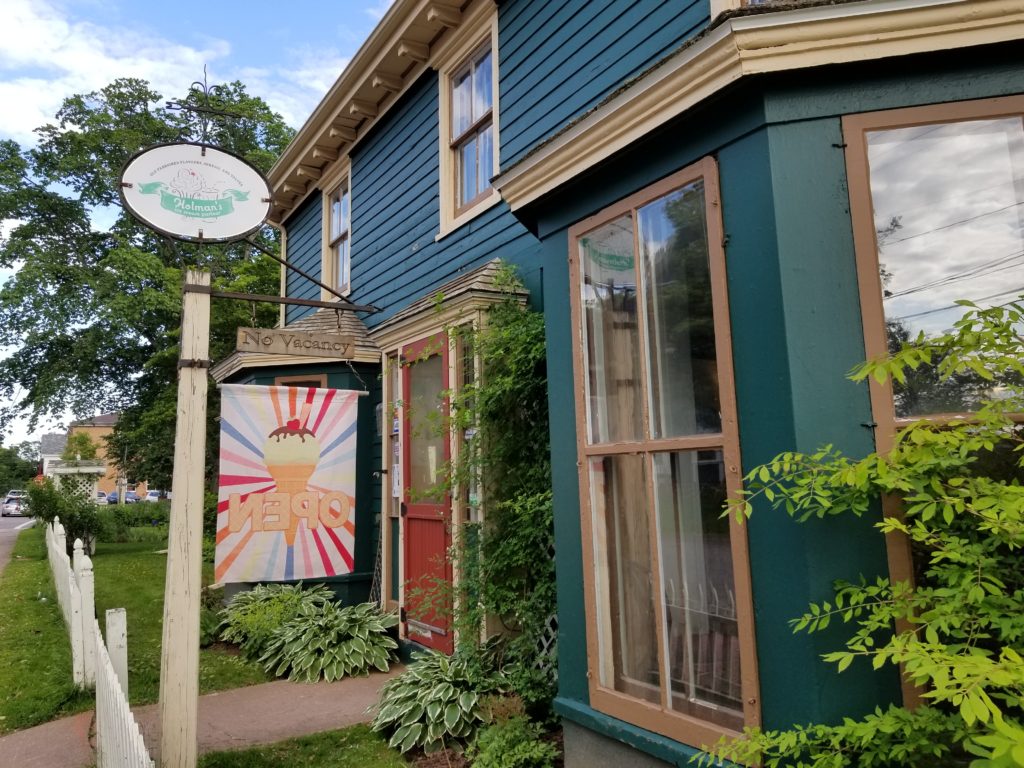 Enjoy soda, hand crafted from an authentic 80-year-old soda fountain? If so, head to Holman's Ice Cream Parlour and Heritage Suites, located in the former Holman Homestead.
The building, which dates back to 1855, was originally used as a priest's residence before being sold to a merchant named Robert Holman. At its busiest, the small building housed 14 people!
Today, the site serves made-from-scratch ice cream, and offers two suites for overnight stays. According to the site, the Holman Homestead's garden is one of the oldest continually maintained Victorian-style gardens in North America.