St. Mary's Pulp and Paper Mill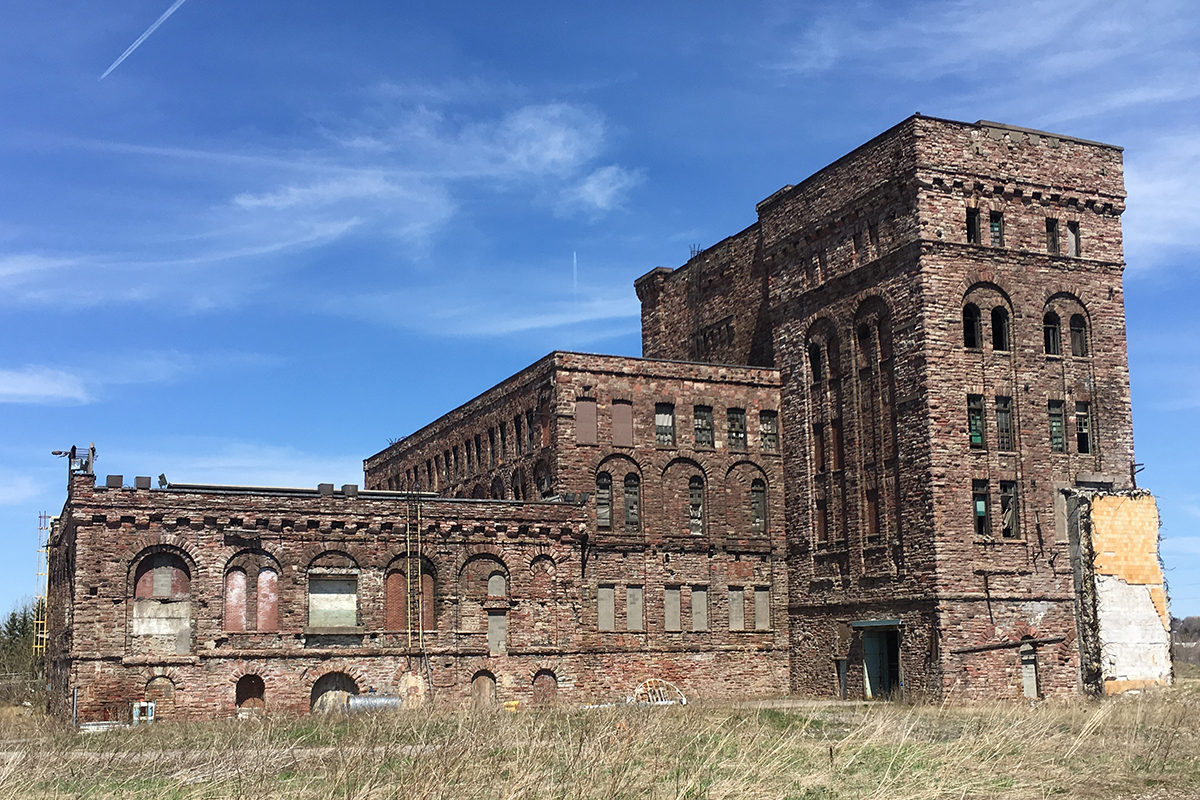 Monumental Pulp Tower and Board Mill buildings in historic industrial complex need investment and vision to prevent their loss.
Why it matters:
The robust and striking Pulp Tower and Board Mill buildings are key components of the former St. Mary's Paper Mill complex – a collection of five industrial sandstone buildings designed in the Richardsonian Romanesque style unrivalled in Canada. The waterfront complex, central to Sault Ste. Marie's industrial past and a key civic employer, has the potential to be a new culture and enterprise hub.
Why it's endangered:
While the other buildings in the complex (Office, Machine Shop, and Yard Locker) have been creatively transformed, the large Pulp Tower and Board Mill buildings' future is in doubt without a clear vision or a strategy to find the investments needed to prevent their further deterioration.  Multiple arson incidents in the Pulp Tower in 2017, water damage in the basements, and weathering foreground the dangers to these irreplaceable structures.
Location: Sault Ste. Marie, ON
Top 10 Endangered Places List: 2018
Status: Endangered