Robertson Headframe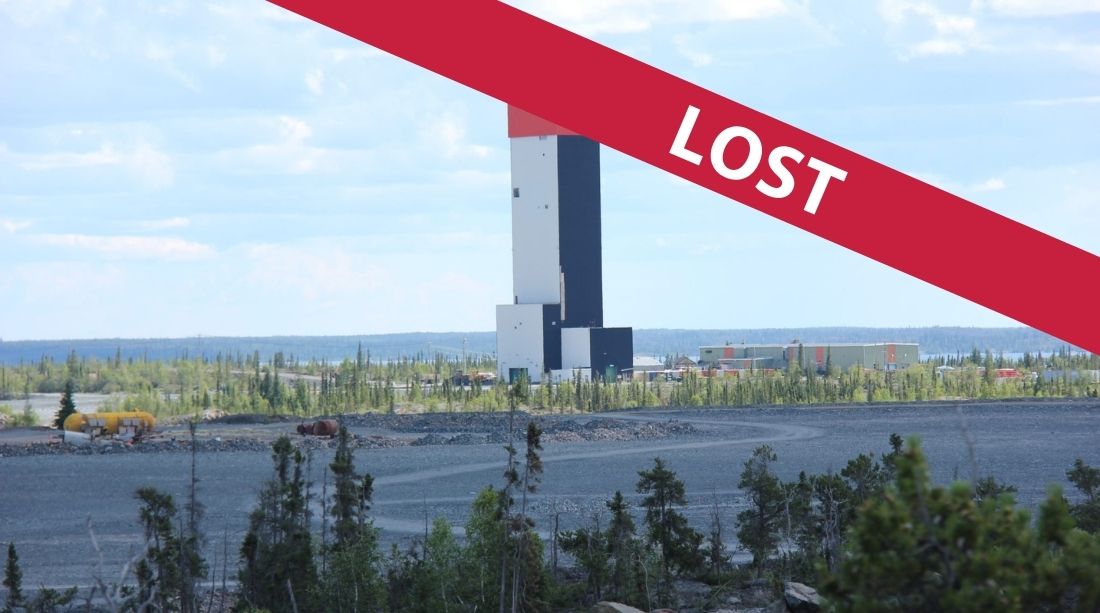 TOWERING SYMBOL OF GOLD MINING HERITAGE THREATENED
The City of Yellowknife is balking at the cost of assuming maintenance of the most prominent symbol of the city's mining heritage.
Why it matters:
Erected in 1977, the Robertson Headframe is a prominent Yellowknife landmark and the tallest freestanding structure (74 metres) in the Northwest Territories. Located about a kilometre south of the city centre, it is a steel-framed tower sheathed in black and white metal with a distinctive red top. The tower was the signature structure of the Con Mine and housed a hoist for workers and ore that reached depths of almost 2,000 metres. In operation between 1938 and 2003, Con Mine was the first large-scale gold mine in the NWT and the longest lived, producing over 5 million ounces of gold or the equivalent of 10,000 bars. The Con Mine—along with the Giant Mine (1948-2004)—played an integral role in the development of Yellowknife as a modern Northern city. Visible from up to 75 kilometres away, the tower has become a city icon and functions as an important navigational landmark for small aircraft and for boats on Great Slave Lake.
Why it's endangered:
The Con Mine closed in November 2003. Its current owner, Newmount Mining, has been progressively reclaiming the industrial complex with an eye to redevelopment. The company has allocated funds to demolish the tower, but has held off demolition (estimated to cost $1.6 million) while it looks at alternatives for future use. The City of Yellowknife has been considering taking on responsibility for the tower since the mine's closure, but has not committed due to concerns about the costs of stabilization and maintenance (estimated at $500,000 over the next decade), liability insurance and environmental remediation. A 2009 pre-feasibility study prepared for the City looked at a variety of options for reuse, including as a geothermal or solar energy plant, a museum of science and technology, or a viewing platform and rock- climbing site for tourists. Newmount Mining set a deadline for a council decision on the tower for fall 2013. The tower does not have a municipal heritage designation.
Public support and media attention for the preservation of the Robertson Headframe continue to grow thanks to a Facebook group and a petition. At a June 30, 2014 city council meeting, the NWT Mining Heritage Society and other heritage advocates again called on the City to commit to preservation of the tower. But council again deferred its decision, asking for more information on environmental remediation costs and the private sector's commitment to maintaining the tower.
Update: The Robertson Headframe was demolished in October 2016.
Location: Yellowknife, Northwest Territories
Top 10 Endangered Places List: 2014
Status: Lost