Davisville Junior Public School/ Spectrum Alternative Senior School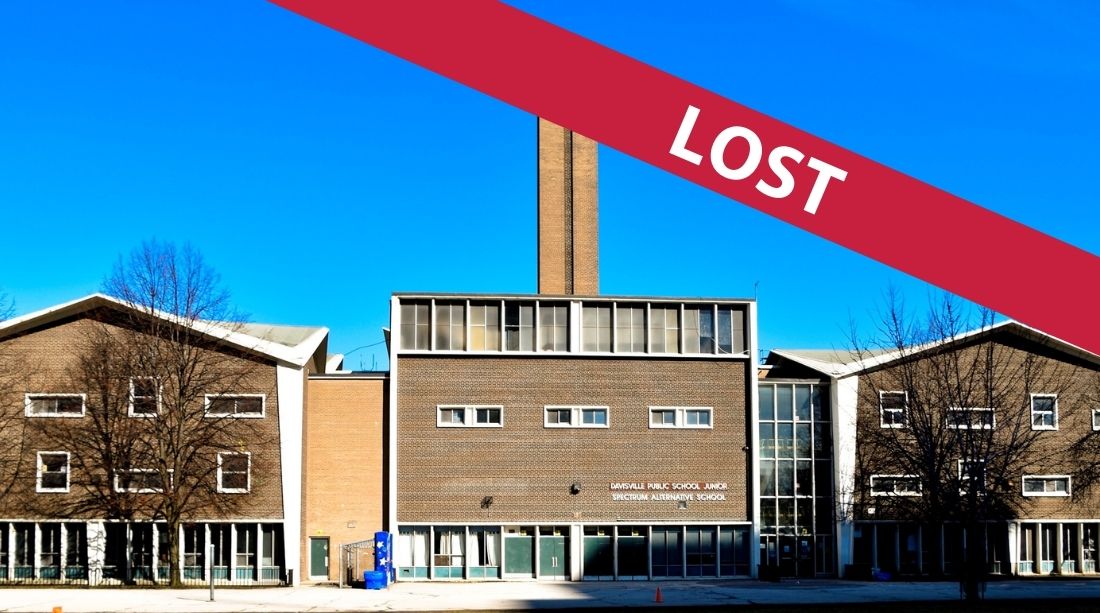 An exceptional mid-century modern school facing demolition.
Why it matters
An extraordinary example of mid-century modern architecture, this 1962 school has a futuristic gull-wing roofline, jazzy vertical and horizontal window placement, and fine interior materials like limestone, terrazzo, stainless steel, and black walnut. Designed by noted architects Frederick Etherington and Peter Pennington, the innovative floorplan – broken up into four modules with adjoining glass staircases – is intended to surprise and delight students and humanize the building's scale.
Why it's endangered
In need of repairs to meet current educational guidelines, the Toronto District School Board intends to tear down Davisville in 2020 after a new school is built next door. In 2016, the Board issued an RFP for architects to design the new school. Many groups like the Architectural Conservancy of Ontario are urging the school board to save and reuse this architectural treasure, an important part of the Toronto board's own heritage.
Location: Toronto, ON
Top 10 Endangered Places List: 2017
Status: Lost in 2018