Company Houses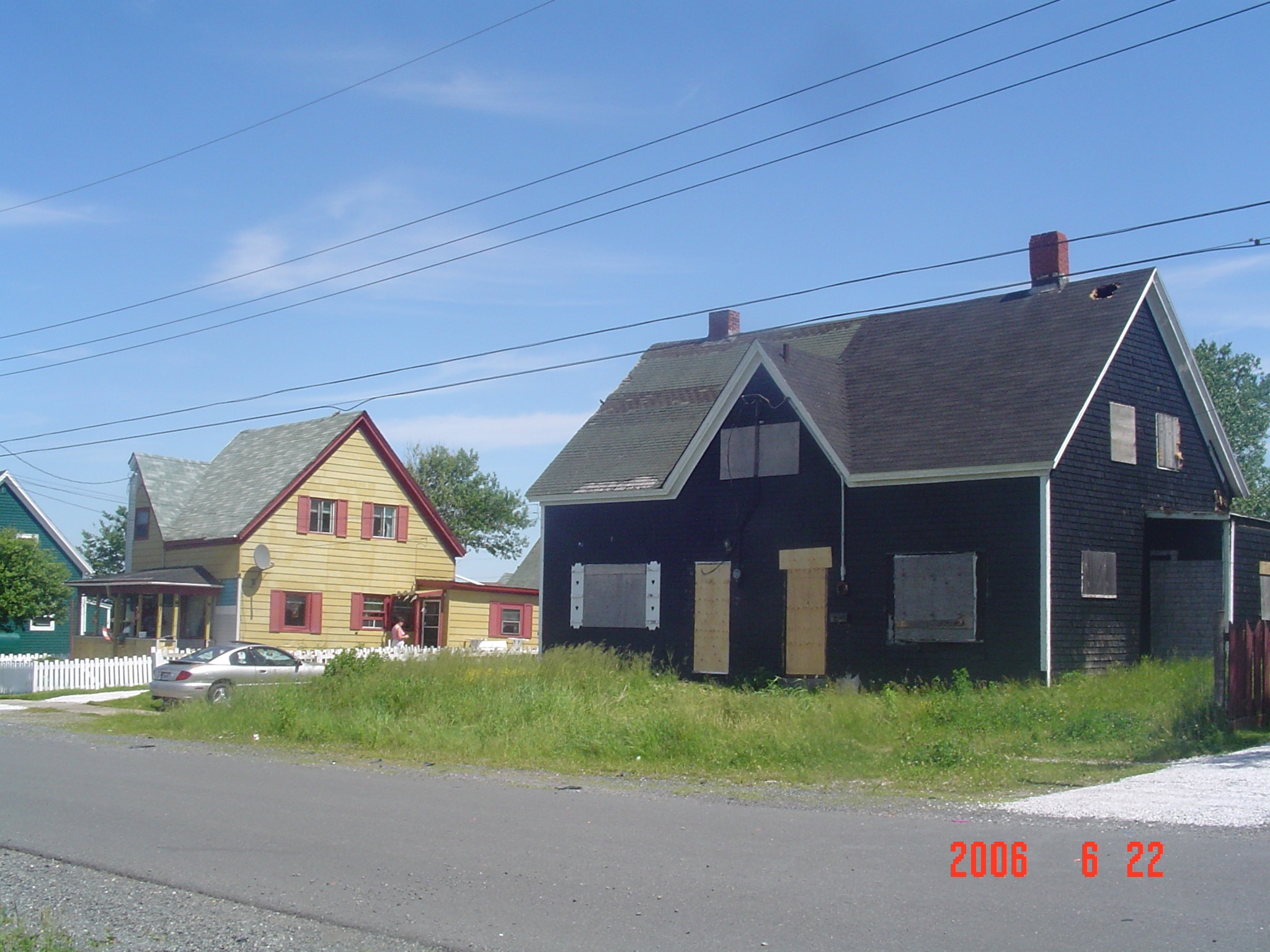 The once prolific workers cottages, known as "company houses," that dotted the landscape of industrial Cape Breton are beginning to disappear due to abandonment and neglect. Despite their historic and cultural significance none have been given a municipal or provincial designation.
Why they matter:
Built between 1850 and 1920, the Cape Breton "company houses," by large mining and steel companies to house workers and in some cases managers, the Cape Breton "company houses" form part of the region's distinctive visual identity. They can be found in the former industrial communities of Sydney, Glace Bay,
Dominion, New Waterford, North Sydney, Donkin and Sydney Mines, as well as the town of Inverness (on the west side of the island).
The company houses (prominent in Canadian cinema and literature) evoke the colourful—and occasionally painful—stories of Cape Breton's social history, labour-movement roots, and tight-knit, multicultural neighbourhoods where cooperatives and credit unions were pioneered. When someone from Glace Bay says, "I'm from Number 2" or "I'm from The Hub," they are referring to particular districts of company houses close to coal mines.
By the 1940s, most of the company houses had been sold to miners and steelworkers. Those that survive are small (between 700 and 1,000 square feet), Gothic Revival-style duplexes, and some singles. There is one remaining intact long-row in Sydney Mines that dates from the 1840s. The unpretentious dwellings are reminders of the tenacity and hard work of their residents.
Why they're endangered:
The greatest threat is neglect. With the coal mines and steel plant closed, the region's overall population is in decline. Many of the houses are vacant. Vandalism and arson are a major concern for the authorities. Problems of abandonment and neglect are made worse as homeowners gravitate towards the suburbs, resulting in the decline of older urban neighbourhoods.
Although more than 1,500 units remain, the number is rapidly declining. Despite their importance to the industrial and social history of the region, not one company house—or district of company houses—has been given a municipal or provincial heritage designation.
Where things stand:
Advocates for their preservation are looking at opportunities for connecting company houses with the need to provide affordable and assisted housing in the region. An example is the HomeMatch program that links salvageable vacant buildings with agencies serving people at risk of homelessness. Although there is no comprehensive reuse or renovation plan for company houses, a five-year business plan, soon to be completed for the region's recently established Affordable Housing Renovation Partnership, will hopefully address the issues associated with the company houses.
Location: Cape Breton, Nova Scotia
Top 10 Endangered Places List: 2010
Status: Endangered