Bala Falls Cultural Landscape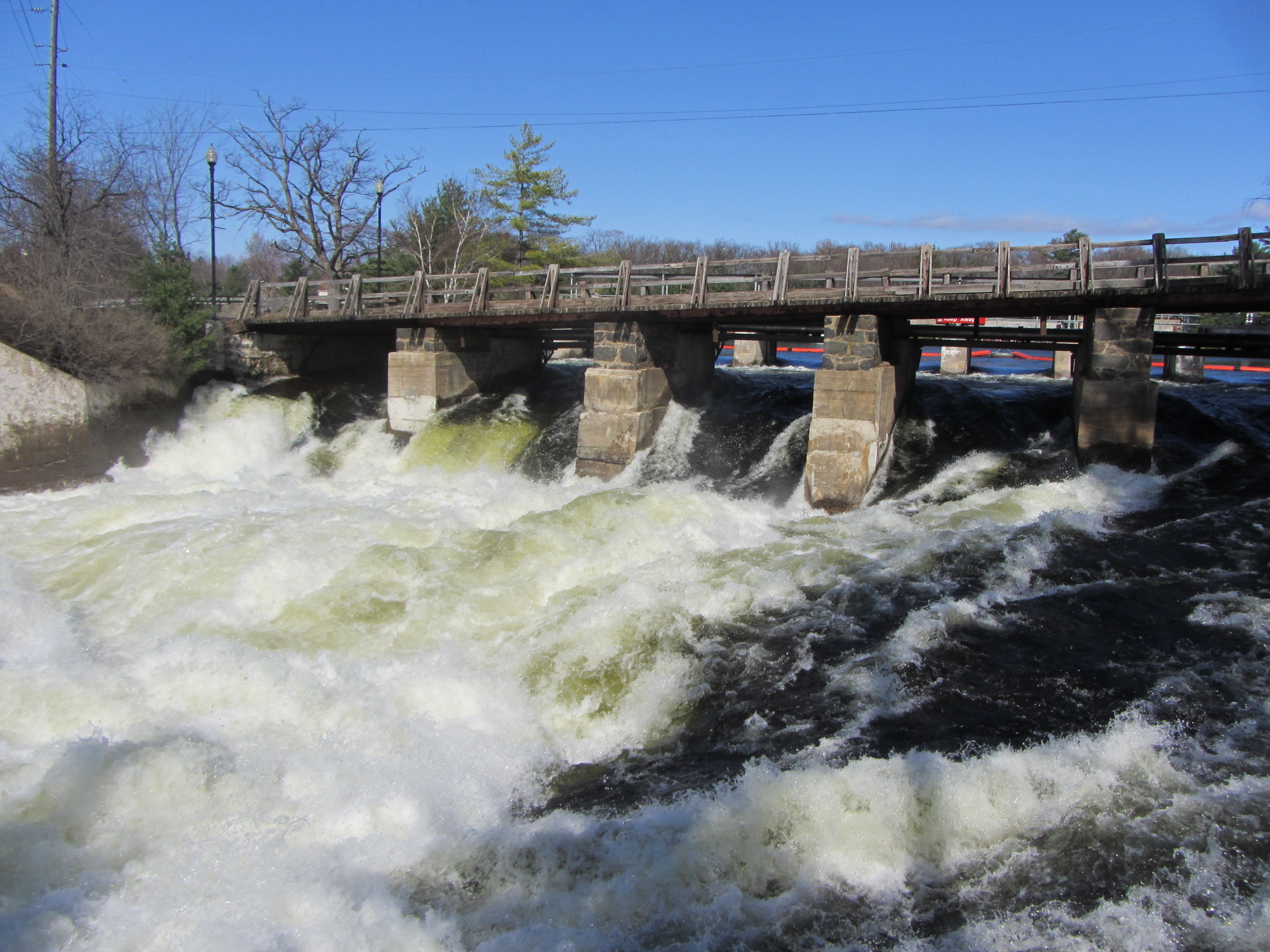 GREEN ENERGY INTERSECTS WITH NATURAL AND CULTURAL HERITAGE CONSERVATION INTERESTS
A sensitive green energy project that could destroy the landmark Bala Falls is pushing ahead without an individual Environmental Assessment.
Why it matters:
Carved out of the Canadian Shield, Bala Falls is located at the west end of Lake Muskoka (approximately two hours north of Toronto) where the lake's waters spill into Moon River and eventually into Georgian Bay. Part of an important cultural landscape, the falls are a physical landmark that define Bala's identity and which are central to its recreational and tourism-based economy. The historically important Portage Landing on the north side of Burgess Island has been a portage point for First Nations and later for the community of Bala, tourists, YM-YWCA campers and cottagers. The landmark boat livery business, Purks Place has operated continuously since 1906. It is historically interconnected with the portage landing on the west of Burgess Island for water access to Moon River. The only other structure on Burgess Island is the Stone Church, designated under the Ontario Heritage Act.
Why it's endangered:
In December 2004, the Ontario Ministry of Natural Resources released an RFP for the development of a hydroelectric generating station on approximately one hectare of Crown land adjacent to Bala's north dam as part of the province's green energy program. Swift River Energy Ltd (SREL) proposes to build a 4-5 megawatt run-of-river water power facility that will include:
the excavation of an approach channel immediately above Bala's North dam;
the installation of an intake and a concrete powerhouse structure abutting the north Bala falls;
a tailrace channel to return water to the Moon River some 40 metres from the base of the North dam's waterfall.
Community concerns are focused on the conservation of the natural features of the falls central to Bala's identity and its natural resources (water and water flow, foraging and spawning habitat for fish and invertebrate species, and identified heritage trees) as well as its cultural features. Concern is also focused on potential damage to the
Stone Church related to blasting shock and vibration.
Where it stands:
Worried about inconsistent information, the mayor and a hundred citizens' request that the Environmental Scanning Process be elevated to an individual and independent Environmental Assessment was turned down by the Ministry of the Environment. In May, that decision was upheld by the Minister, Jim Bradley.  With that news, SREL abandoned a possible Option 2 plan that located the powerhouse some 100 feet south of the north Bala falls, and issued an addendum that the original option will be pursued with a deadline for comments set at June 29. A request for an extension was denied.
Location: Township of Muskoka, Ontario
Top 10 Endangered Places List: 2012
Status: Partially Lost