The Don Jail: Bridgepoint Active Healthcare Administration Building
550 Gerrard Street East, Toronto, Ontario
2014 Ecclesiastical Insurance Cornerstone Award (Adaptive Reuse/Rehabilitation)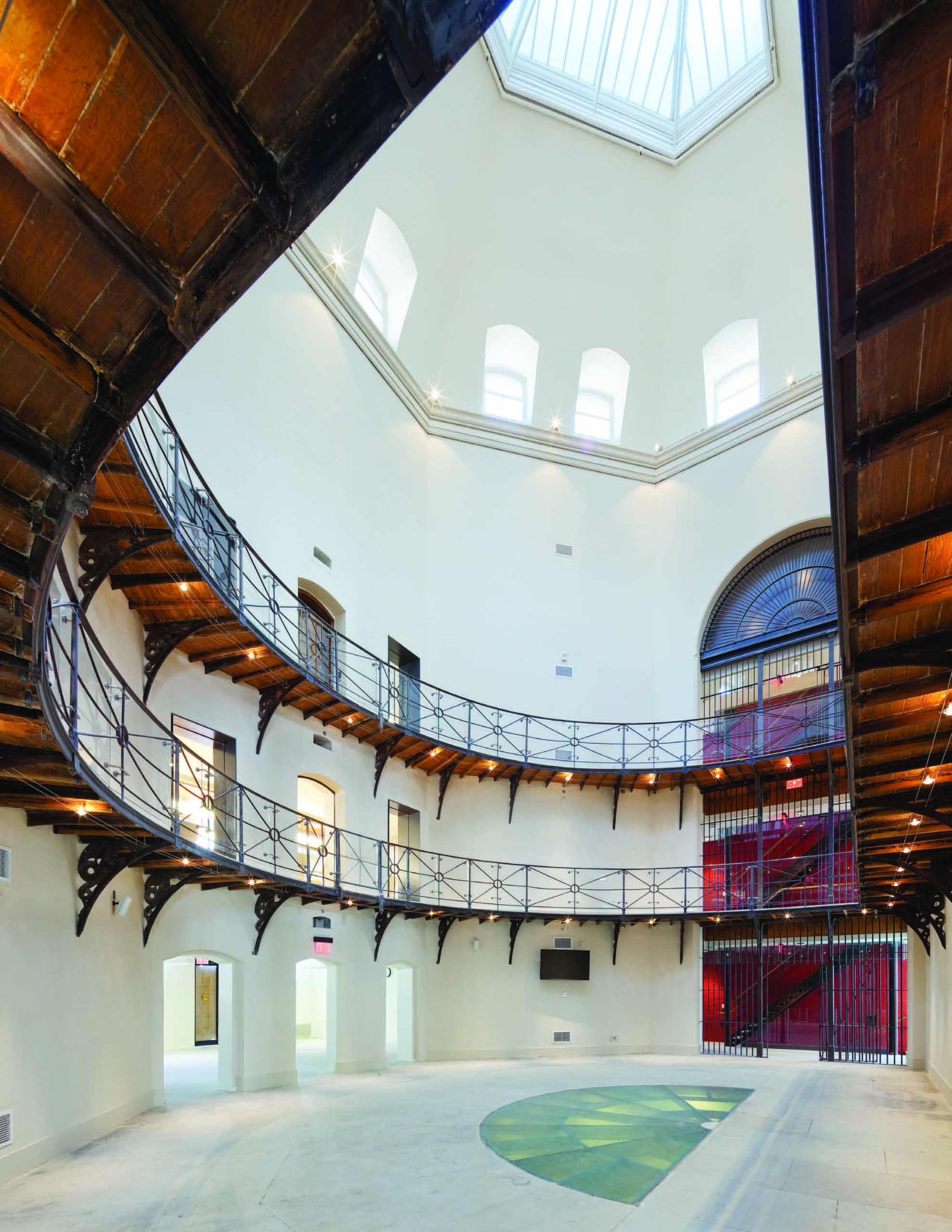 Once the largest of its kind in North American, the Don Jail was Toronto's biggest building project when it was completed in 1864. Underused for three decades and badly in need of repair, the Jail now makes up the new 7,100-sq.-m. administration wing of Bridgepoint Active Healthcare. It is part of a new campus that opens the site and connects it to its neighbourhood, and beyond. Many aspects of the heavily rusticated Renaissance Revival-style building were repaired, revealed, and restored, while interior spaces were rehabilitated to create a bright, sustainable home for Bridgepoint staff. The project met the challenge of transforming an inflexible floor plan designed for isolation and separation into an open, welcoming, and functional new space. It successfully revealed and made accessible the character-defining heritage value of the Jail. The exterior buff-brick, limestone and sandstone were restored, a skylight reconstructed based on historic photographs, windows repaired, and the central rotunda, a row of prison cells, the gallows area, and dayroom corridors were preserved for public viewing. Interpretative text and images make the connection between the hospital, rehabilitation, penal reform and the community.
Owner: Bridgepoint Active Healthcare
Architects: ERA Architects Inc. and +VG Architects Ltd.