Seventh Street Lofts
10309 107 Street NW, Edmonton, Alberta
2013 Ecclesiastical Insurance Cornerstone Award (Infill)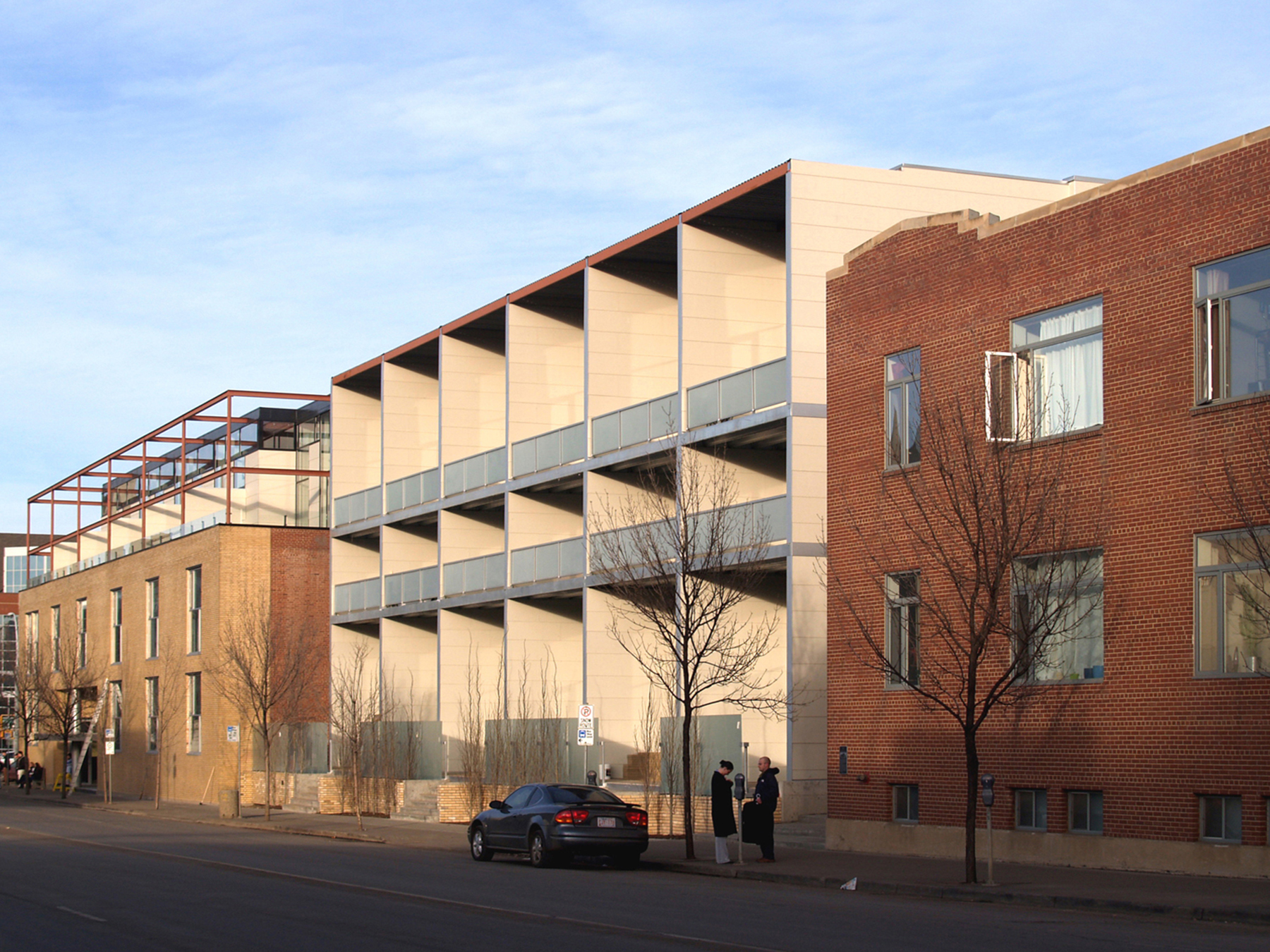 Set in Edmonton's historic warehouse district, Seventh Street Lofts has a scale and industrial character that is compatible with its surroundings. The project consists of two converted historic brick warehouses and a contemporary steel and glass infill which creates an elegant, contemporary link between the two. The project increased housing density through low-rise planning in keeping with the City of Edmonton's "urban village" design plans for the area. The new 36-unit building, with steel stud bearing walls supporting exposed metal pans filled with concrete, is adjoined to the two older structures. The street-friendly infill offers exterior entries with direct access to the street and lane, and translucent glass entry courts that reinforce a sense of openness. Offering modestly priced alternative to the conventional condo market has helped to revitalize the neighbourhood.
Owner: Five Oaks Inc.
Architects: Dub Architects Ltd.