Musée Bytown Museum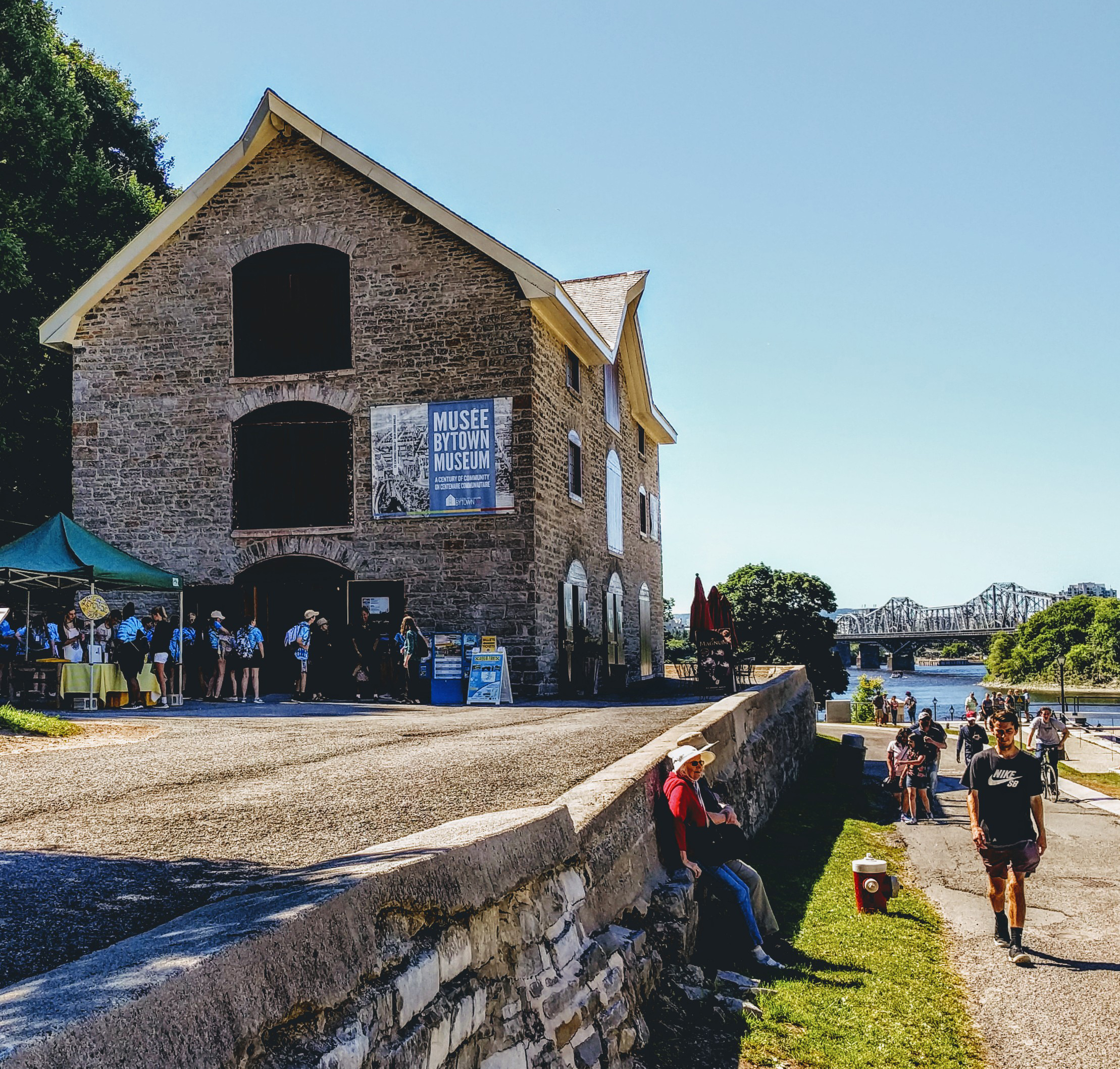 Housed in Ottawa's oldest stone structure, the BYTOWN MUSEUM explores the city's history from the early years of Rideau Canal construction, through the rough and tumble days of Bytown, to its emergence as Canada's capital and beyond. Enjoy our permanent collection and special exhibitions, and our educational web-series with our Virtual Tour.
Location
1 Canal Lane
Ottawa, ON
WEBSITE
Instagram: @BytownMuseum
Facebook: @Bytown
Twitter: @BytownMuseum
Plan Your Visit
For more information, visit Musée Bytown Museum's website or email info@bytownmuseum.ca.
---
Enjoy FREE admission at this historic place with your National Trust membership.
Become a member today!
---
The Passport Places network is made possible through valued partnerships with Canadian heritage organizations, site operators and owners.

Look for the following logo at participating historic sites.

Partner Organization: Musée Bytown Museum
"The Bytown Museum *is* Ottawa! Located in the oldest stone building in the city, the Museum tells the story of Bytown/Ottawa, the Rideau Canal, and its residents from the early settlement to present day Ottawa with excellent permanent, temporary and community exhibitions. The Museum is located on a Canadian Heritage Site AND a UNESCO World Heritage Site. Does it get any better?"
– Grant Vogl, Ottawa, ON
"The Bytown Museum has many meanings for me! As a proud Franco-Ontarienne the Bytown Museum reminds me of the log-drivers…many of whom were French speaking: "les draveurs" …they helped with the development of Bytown. I think of Joe Monferan helping his fellow men, the little guy who was getting picked on…usually for being francophone… (we sure could use him now). I think of the Queen Victoria who chose Ottawa for the national capital…of the locks which were built to help not only with the economy but with the defence…it reminds me that many worked hard to make this a better place."
– Hélène Pagé-Yelle, Cornwall, ON