Huron Historic Gaol National Historic Site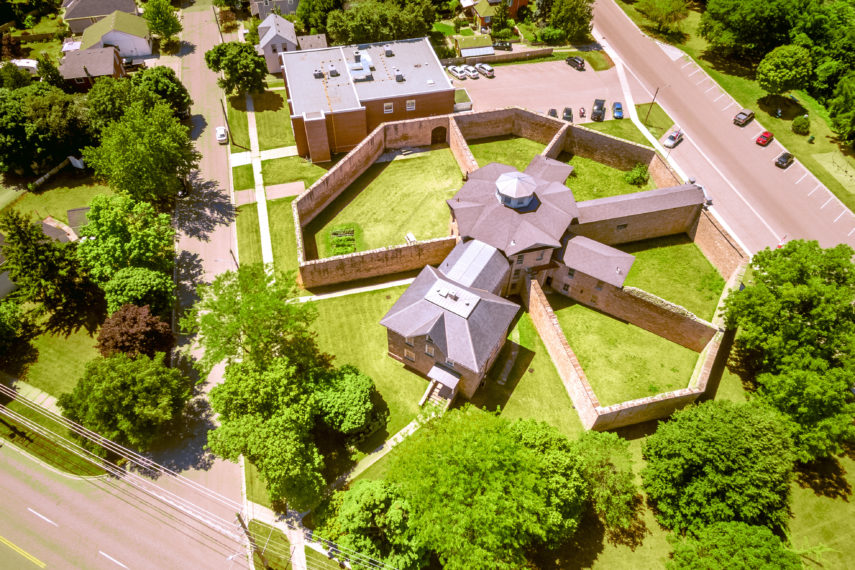 The Huron Historic Gaol is a unique octagonal building which served as the County Jail from its opening in 1841 until closure in 1972.   At the time of construction it was viewed as a model of humanitarian prison design.   Originally the building served as Gaol for the Counties of Huron, Bruce & Perth but eventually each county separated and the building served only the County of Huron for the majority of its history.
Throughout its history the Gaol housed inmates registered for crimes from misdemeanors to criminal convictions, including three men who were hung for their crimes of murder.  It also provided as the House of Refuge for the ill, destitute and mentally ill.    Men, women and children all spent time in the Gaol through its history.
While the Governor of the Gaol originally lived on the second floor of the Gaol with his family, eventually the Governor's House attached to the Gaol was built in 1901 which provides a stark contrast to the simplicity of the Gaol.
Take the time to explore the building to locate the courtroom, holding cells, cell blocks, and working rooms such as Turnkey's office, medical room, kitchen, laundry and living quarters.   Contemplate the lives of the people who spend time living or working within these walls during its 130 year history.
Location
181 Victoria Street North
Goderich, ON  N7A 2S9
WEBSITE
Plan Your Visit
For more information, visit Huron Historic Gaol's website or email museum@huroncounty.ca.
---
Enjoy FREE admission at this historic place with your National Trust membership. Become a member today!
---
The Passport Places network is made possible through valued partnerships with Canadian heritage organizations, site operators and owners.

Look for the following logo at participating historic sites.

Partner Organization: Huron County Museum & Historic Gaol