What is a green audit?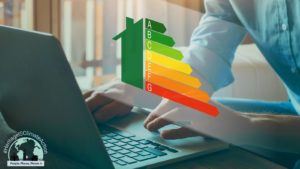 Delivering Green Audits – Faith & the Common Good with the National Trust for Canada, part of the Trust's People, Places, Planet initiative
The National Trust for Canada is fundraising to support community groups with access to a suite of climate action resources – climate mitigation boot camps, Green Audits, and educational opportunities – so that they can take action 'at home' and make the link between heritage places and climate action. To provide Green Audits to heritage places across the country Faith & the Common Good's (FCG's) Virtual Green Audit will be offered in the near future to small heritage places across Canada. 
Heritage buildings can shed light on how to live in a more sustainable manner. Those lessons of the past can help inform our goals for the future. We often use these spaces differently than originally designed, for things like museums and event spaces. With these uses we have modern comfort, air quality and energy needs. This means we need to use the most sustainable means of today, to tell the story of our collective past. To do that we need to understand the building itself, and how we can effectively move towards a climate aware approach to operating the building for tomorrow. This is where a Virtual Green Audit can help.  
Stephen Collette is FCG's Green Audit Manager, and a real building nerd! He is a Building Science Specialist, a Canadian Association of Heritage Professionals Member, a Leadership in Energy and Environmental Design (LEED) Accredited Professional, a Building Biology Environmental Consultant and a Building Biology New Build Consultant. Stephen helped create the in person Green Audit, and the Virtual Green Audit, and has worked with hundreds of heritage faith community buildings coast to coast to coast.
As part of a Virtual Green Audit Stephen connects with heritage places via their favourite video conferencing format and accompanies them on a virtual walk-through of their building. During the walk-through Stephen highlights opportunities for improvements, energy savings, carbon reductions, water reductions, operational efficiencies, and over all a better bottom line for the heritage place and the planet. The service is flexible and able to meet the needs and goals of a variety of places and takes one to two hours. Once complete the heritage place has a solid plan of where they can make their building greener.  
"When we can reduce our operational energy consumption it has spillover effects." says Stephen. "For example, LED lights are brighter, and you can have them warm colours too, making it easier for people to see inside your building. Heat pumps can be placed in a variety of locations and manners, making them invisible to the visitors while creating low carbon, low-cost heating, and cooling, making your space more usable for more of the year. With lower energy bills, you will also have more money for programs and activities as well."  
As part of the Virtual Green Audit heritage places receive a one-page summary of recommendations in bullet point form to help plan short and long-term actions. They also receive a link to the video recording of their walk-through to refer to later.  
Heritage buildings are climate friendly, and when modern solutions are appropriately applied, can be even friendlier. We can help visitors understand how the past informs today, to empower us to create a sustainable future for everyone.  
If you would like to help the National Trust for Canada and FCG supply Virtual Green Audits to heritage places from coast-to-coast-to-coast, please donate to the People Places Planet campaign today.