Somerset House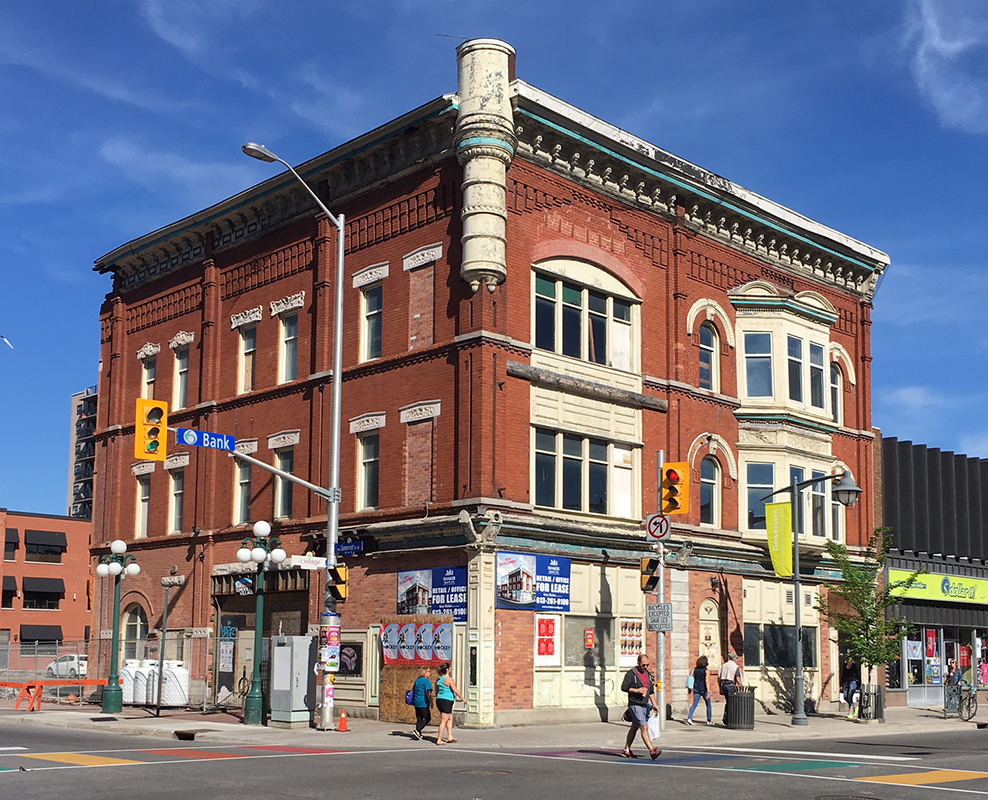 Derelict for over a decade, this landmark downtown building is teetering on the brink.
Why it matters:
Built in stages beginning in 1896, Somerset House is a prominent downtown landmark on Bank Street, one of Ottawa's most important streets. A key building in the Centretown Heritage Conservation District, this Queen Anne style building has served many purposes: as a dry goods store, a hotel, and a pub. The building is at the centre of a decade-long battle between the owner and the city.
Why it's endangered:
The building has become a high-profile example of demolition by neglect and is frequently discussed at City Council. After a partial collapse during renovation work in 2007, city officials stepped in with an emergency repair order on the owner, TKS Holdings. Over the years, several walls and the foundation of the property have deteriorated to the point that they now pose a safety concern. In 2016, the rear façade of the building needed to be torn down. Beyond a series of proposals, the owner has taken no concrete steps towards the rehabilitation of this important building.
Location: Ottawa, ON
Top 10 Endangered Places List: 2017
Status: Endangered