Royal Canadian Legion Building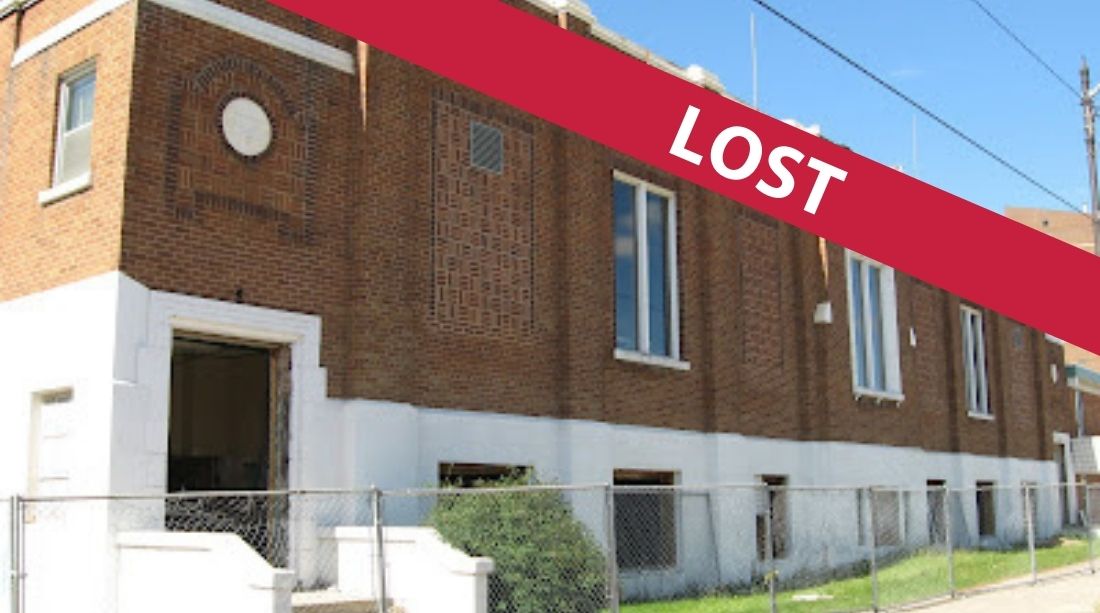 Background:
Built in 1929 by veterans of the First World War, the Royal Canadian Legion, Branch #63, was constructed as a memorial to their fallen comrades. Today the owner, Remai Ventures, would like to demolish the building to make way for new development.
Designed by prominent Saskatoon architect David Webster, the solid brick building is the last remaining heritage building in Saskatoon's most historic area along the riverbank, where the city was founded. It is also the area in which developer Remai Ventures is proposing a hotel and spa complex as part of a larger riverfront redevelopment project. The Gathercole building (former Saskatoon Technical Collegiate, built in 1931) sat directly to the south of the Legion before it was demolished by the city in 2004—despite the efforts of a coalition of cultural and heritage organizations to convert it into a market/arts space. (The Gathercole building was listed as one of the worst losses of 2004 by the National Trust for Canada.)
The sale of the Legion building was approved at the end of 2005 at a veterans' meeting attended by 61 of an estimated 250 members, 49 of whom were in favour of the deal. The Saskatoon Heritage Society, the Saskatchewan Architectural Heritage Society (SAHS) and countless local citizens have rallied around the preservation of a building described as "part of the collective memory of Saskatoon." Many supporters believe there are external and interior aspects of the building that lend themselves very easily to adaptive use and incorporation into a redevelopment plan. The SAHS sees the demise of the Legion building as another prime example of big development and city politics trumping vision and heritage.
Update: The building was demolished in June 2007 to allow for the construction of condominiums. The National Trust included the Royal Canadian Legion Building on its Worst Losses List.
Location: Saskatoon, Saskatchewan
Top 10 Endangered Places List: 2007
Status: Lost