Point Grey Secondary School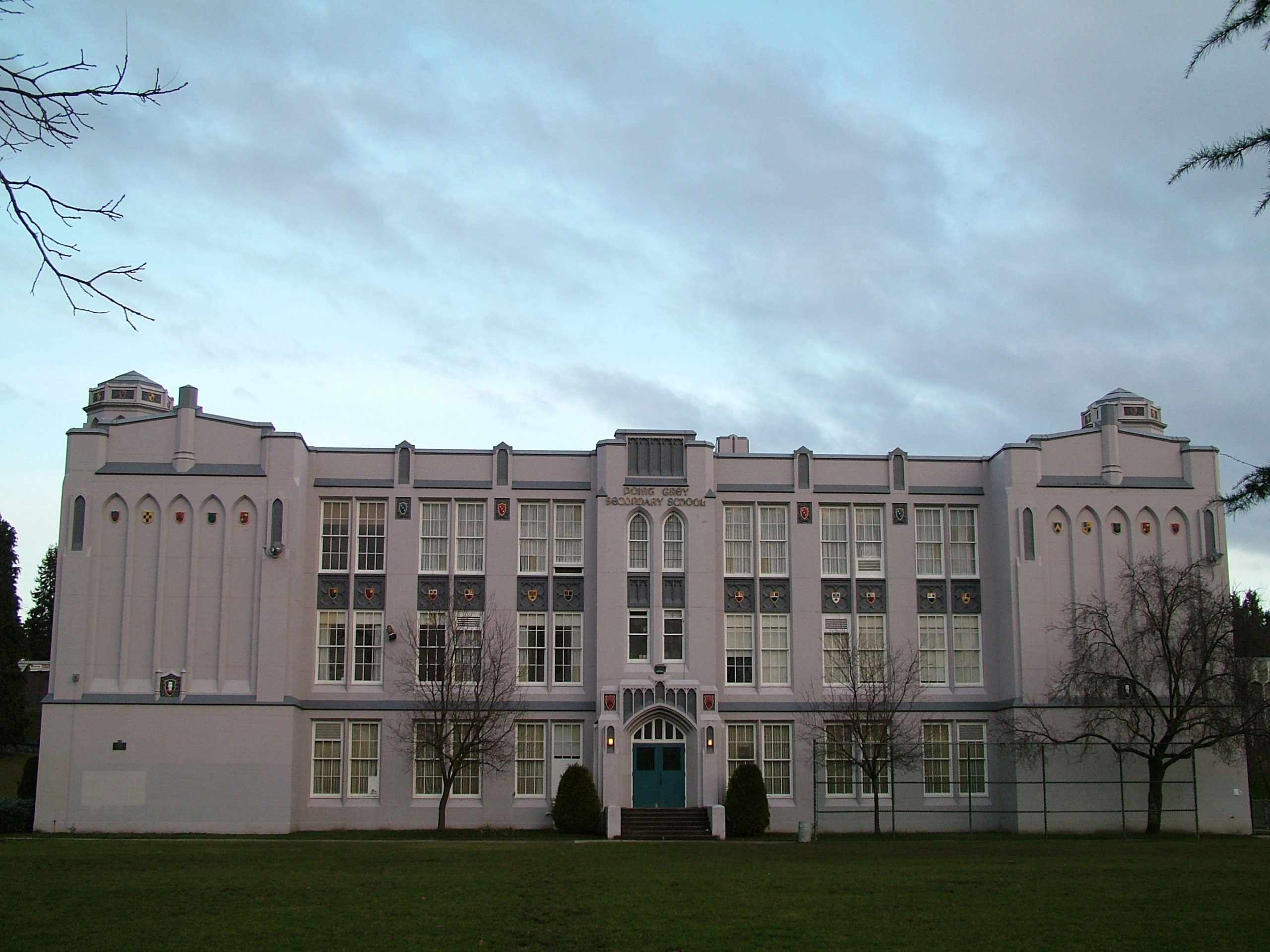 SEISMIC MITIGATION PROGRAM POISED TO REDUCE HISTORIC SCHOOL TO RUBBLE
Why it matters:
Opened to students in 1929, Point Grey Secondary School is one of the most significant heritage high schools in Vancouver and an impressive historical landmark in the Kerrisdale neighbourhood. Designed by Townley & Matheson, who also created Vancouver City Hall, the building combined the Collegiate Gothic architectural style with an advanced form of poured concrete construction. The interior features beautiful fittings such as wood-beamed ceilings, Gothic-inspired metal lanterns, and coloured leaded glass windows. While the school is not designated, it was one of only a handful in the city to receive the highest "A" rating on Vancouver's Heritage Register.
Why it's endangered:
Since 2005, the British Columbia Ministry of Education's Seismic Mitigation Program (SMP) has provided a pool of money to ensure that school environments are made safer from earthquake damage. The Ministry applies a funding formula that limits the cost of a seismic retrofit to 70% of the cost of constructing a new school, giving unfair advantage to new construction. Given the Vancouver School Board's (VSB) handling of past seismic upgrades—the demolition of Charles Dickens and Lord Kitchener schools, and the planned demolition of General Gordon and l'École Bilingue—along with the SMP's inadequate funding envelope, heritage advocates are concerned that the school board will resort to widespread demolition, even in the case of Point Grey Secondary. They say that seismic upgrading costs are inflated due to years of deferred maintenance and that the VSB also claims that older schools are inadequate for today's educational needs.
Where things stand:
Heritage Vancouver and other advocates are calling on the VSB to thoroughly document the heritage values of Point Grey Secondary, and other heritage schools, to help the board in its decision-making. They ask that the VSB seek out creative solutions to upgrade these important historic landmarks or, where that is not possible, to retain the most significant portions of these buildings.
Location: Vancouver, BC
Endangered Places List: 2015
Status: Endangered