Canada's Lighthouses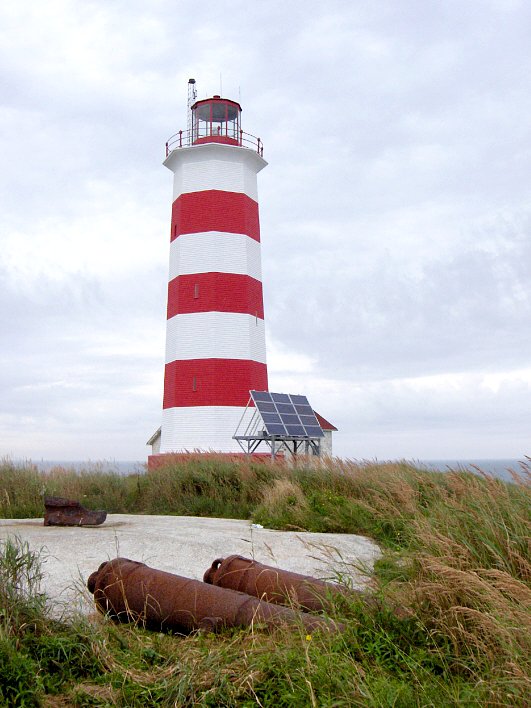 IS IT LIGHTS OUT FOR CANADA'S LIGHTHOUSES?
Local communities left holding the financial bag as federal government unloads hundreds of "surplus" heritage lighthouses.
Why it matters:
Lighthouses form an integral part of Canada's identity, culture and history. Beyond their traditional role as navigational aids, lighthouses are monuments to Canada's proud maritime heritage and important for the economic and social sustainability of the communities they are tied to. Most lighthouses are held by the federal Department of Fisheries and Oceans, with a few held by Parks Canada Agency.
Why they're endangered:
In 2008, through the efforts of Senators, Members of Parliament, heritage organizations and volunteer citizens, the Heritage Lighthouse Protection Act (HLPA) was passed into law promising protection to these vulnerable federal heritage sites. In May 2010, however, the federal Department of Fisheries and Oceans (DFO) declared surplus virtually all its lighthouses, numbering close to 1,000. This action effectively emasculated the HLPA and shifted the responsibility for lighthouse protection entirely onto local communities
The Act allows lighthouses that are declared "surplus to operational requirements" to be designated under the HLPA only if a person or body submits a written commitment to buy or otherwise acquire them and protect their heritage character in the event that they are designated.
Canadians had until May 29, 2012 to nominate lighthouses that matter to them for designation under the Heritage Lighthouse Protection Act. In the end, 347 lighthouses were nominated for designation. However, almost all of them will require a proposal from an organization or group willing to acquire and invest in them. While many communities may be prepared to make offers to acquire or purchase their local lighthouses, not all lighthouses are easily accessible and maintainable, or surrounded by an active community. Many are complex, remote structures that need regular investment and special equipment: for example, Race Rocks (BC), Christian Island (ON), Gannet Rock (NB), Sambro Island (NS) and Cap-des-Rosiers (QC). This leaves the fate of these lighthouses, many of them unquestionably iconic and historic, in limbo without help from outside funding.
Where things stand:
In its March 2011 Report on the Implementation of the Heritage Lighthouse Protection Act, the Standing Senate Committee on Fisheries and Oceans recommended that the Government of Canada provide seed funding to help launch a comprehensive campaign dedicated to raising funds for the restoration and preservation of Canada's remaining historic lighthouses. HCF launched a nation-wide petition in support of this funding call in January 2012 and has since garnered thousands of signatures from across Canada. In April, HCF launched an endowed fund providing grants for the repair and conservation of lighthouses on Nova Scotia's Fundy Shore. In recent weeks, HCF met with the Fisheries Minister's senior staff to discuss the opportunity for the Department to help fund HCF's fundraising campaign to specifically support communities taking on responsibility for heritage lighthouses.
Location: National
Top 10 Endangered Places List: 2012
Status: Endangered