Next Great Save
2023 Governors' Award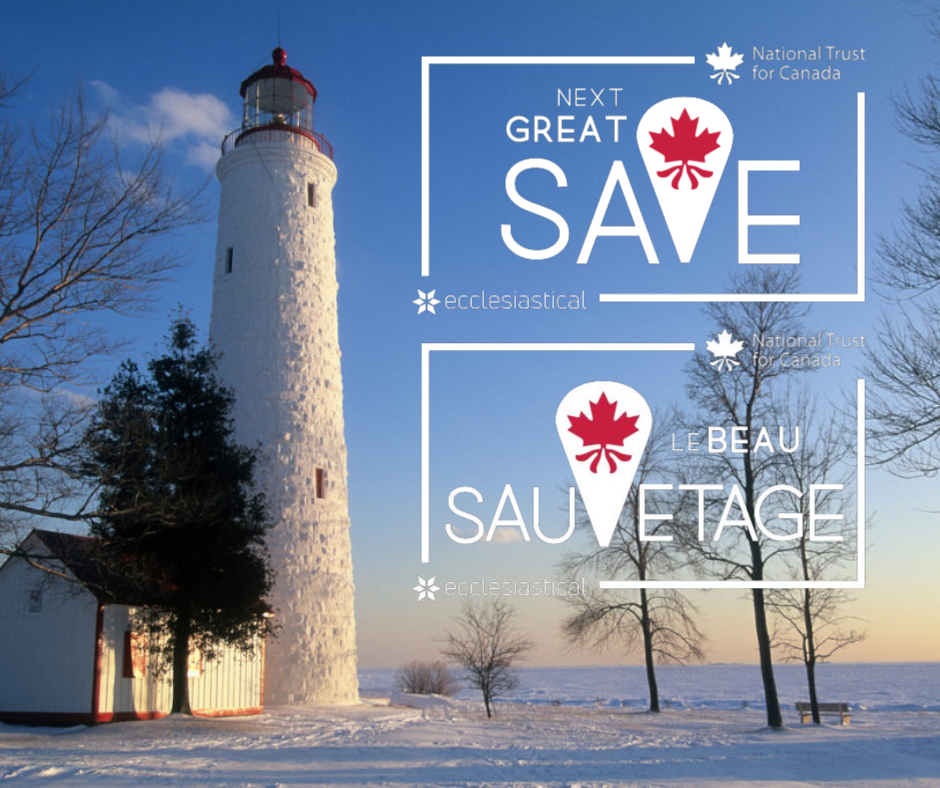 This Governors Award recognizes ten competing project groups and a generous corporate sponsor for their enthusiastic participation in the Next Great Save competition. 
Between October 2022 and February 2023, the Next Great Save competition generated excitement in communities, raised awareness and awarded prize money for projects to adapt, renew or improve heritage places for the future. Nearly 200,000 votes were cast across the country and $65,000 in cash prizes was won by 3 communities.  The project grew awareness of the significant role that heritage places play in communities across Canada, showcasing 10 finalists as gathering spaces, visitor centres or cultural hubs. 
The Board of Governors also recognized Ecclesiastical Insurance, a longstanding National Trust sponsor and a charitable organization themselves, who saw the Next Great Save as a fitting way to celebrate their 50th Anniversary in Canada, but also an opportunity to do good for heritage places.