Old Log Church Museum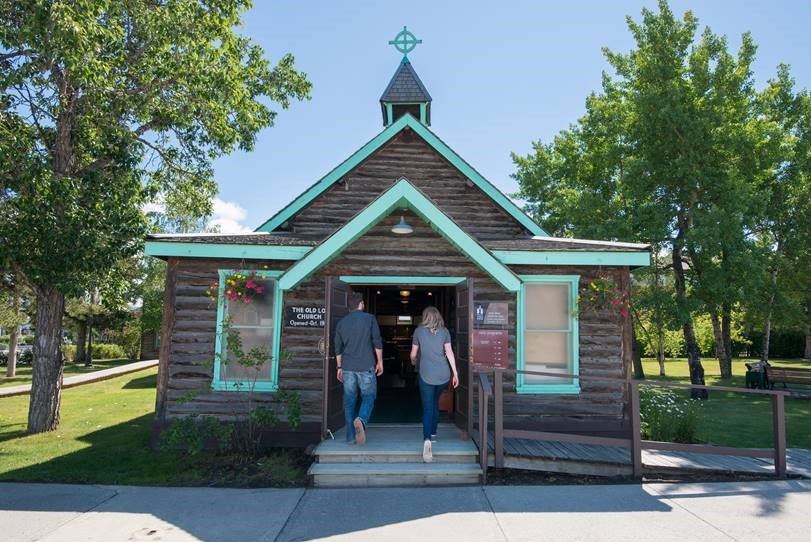 Explore Yukon's spirited history
For many, Yukon's history consists of a prehistoric narrative, First Nations culture and oral tradition,  the Klondike Gold Rush episode, the Alaska Highway story and various other 20th century themes.
But there's one other thread that's been weaving its way through Yukon history in dozens of communities and historic locations, among First Nations and newcomers alike, from 1861 to the present.
That's Yukon's spirited history, and it's illuminated for you at the Old Log Church Museum.
Leave behind whatever you know or think you know about "church" and experience a genuine part of Yukon's story through its spirited pioneers. Explore the museum as an essential chapter in Yukon's foundation story and the Old Log Church as a concrete reminder of the Yukon experience.
Location
303 Elliott Street
Whitehorse, YT, Y1A 0H6
867-668-2555
Plan Your Visit
For more information, visit Old Log Church Museum's website or email oldlogchurchmuseum@gmail.com.
---
Enjoy FREE admission at this historic place with your National Trust membership. Become a member today!
---
The Passport Places network is made possible through valued partnerships with Canadian heritage organizations, site operators and owners.

Look for the following logo at participating historic sites.

Partner Organization: Old Log Church Museum