Craigdarroch Castle – National Historic Site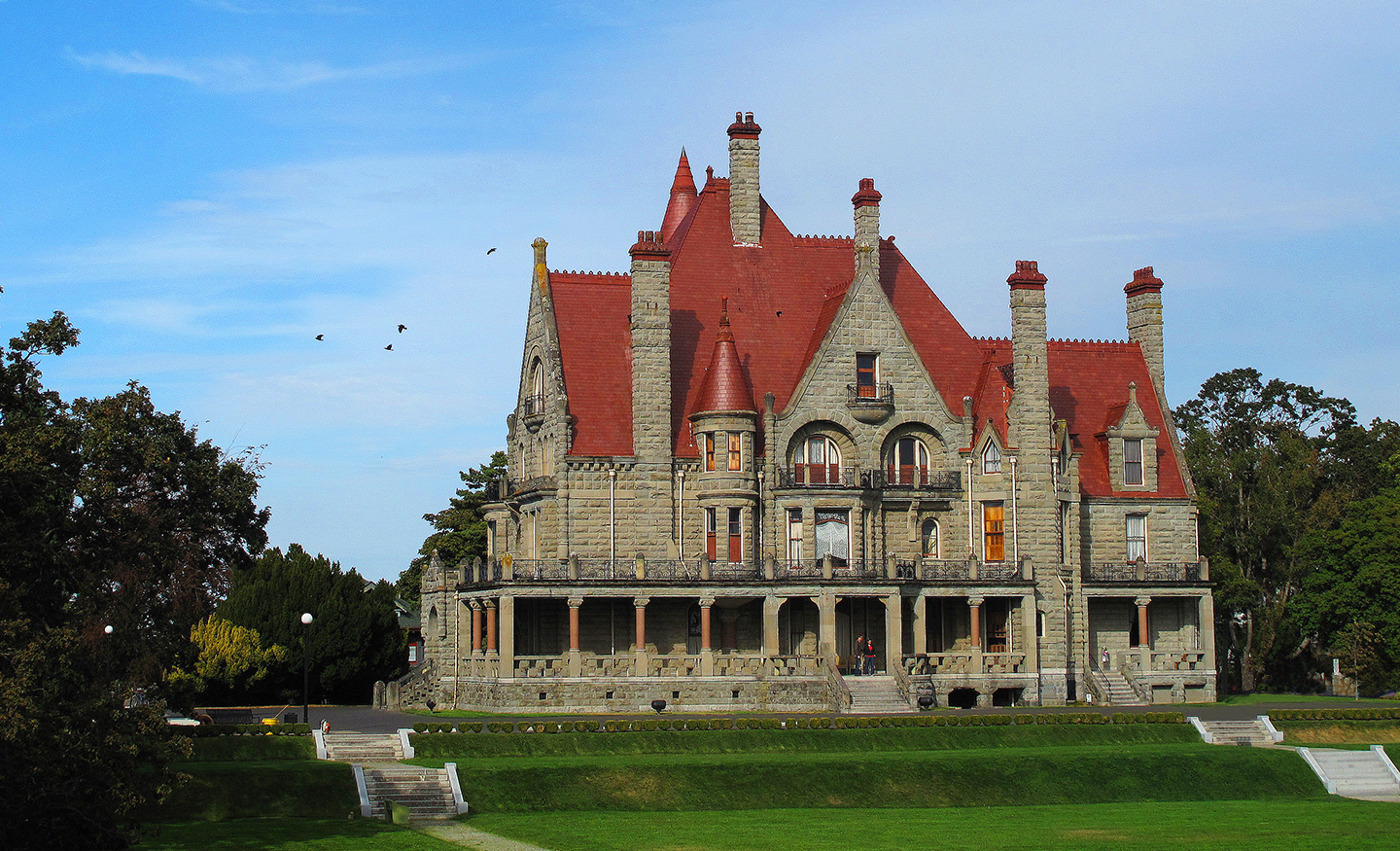 Craigdarroch Castle was built by Scottish-born coal and shipping baron Robert Dunsmuir. Started in 1887 and perched high upon a hill, its construction was intended as a symbol of his success. Robert died before its completion in 1890 and today, this historic house museum offers a definitively Victorian experience to visitors.
Craigdarroch is a shining example of a "bonanza castle" — massive houses built for entrepreneurs who became wealthy during the industrial age. The immense fortune of the Dunsmuir family is reflected in the four floors of exquisite stained glass windows, intricate woodwork and fabulous Victorian-era furnishings and the museum is open year round for self-guided tours.
Location
1050 Joan Crescent
Victoria, BC V8S 3L5
info@thecastle.ca
(250) 592-5323
WEBSITE
Plan Your Visit
For more information, visit Craigdarroch Castle's website or email info@thecastle.ca.
---
Enjoy FREE admission at this historic place with your National Trust membership.
Become a member today!
---
The Passport Places network is made possible through valued partnerships with Canadian heritage organizations, site operators and owners.

Look for the following logo at participating historic sites.

Partner Organization: The Craigdarroch Castle Historical Museum Society
Called a 'castle' due to its imposing exterior, the luxurious interior has been restored to look as though the visitor is a guest of Mrs. Dunsmuir during the 1890s. It features beautiful woodwork, unique Victorian artifacts, and an impressive collection of original stained glass, all within a pleasant walk from downtown Victoria.
View this post on Instagram