Governors' Awards Past Recipients
---
2018
Individuals
Organizations
---
Dr. Robert Shipley
Waterloo, ON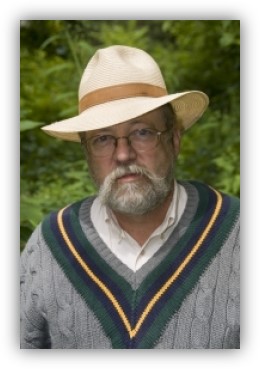 During his more than 30 years of work, Dr. Robert Shipley became widely known as a leading educator, researcher and leader in the field of heritage conservation planning. As a past Director of the Heritage Resource Centre at the University of Waterloo, Dr. Shipley oversaw countless heritage initiatives that built an invaluable body of data and influential research – including research on property values and heritage conservation was ground-breaking and challenged the perception that heritage status results in a negative impact on property values. As an educator, Dr. Shipley inspired enthusiasm in his students, and influenced a new generation of heritage professionals. Through his work, Dr. Shipley has touched the fields of culture, heritage, tourism, and the economic benefits of heritage development. He has helped put heritage conservation on the map as an essential component of progressive urban and regional planning.
Back to the top
---
Joan Pearce
Saint John, NB
Joan is a retired school teacher, political activist, naturalist, heritage advocate, genealogist, and volunteer who has been involved in the New Brunswick heritage community for over forty years. Joan was a founding member and the first president of the Saint John Heritage Trust. Her participation and leadership exposed and educated thousands of Saint John residents and business leaders on the benefits of built heritage preservation in the early 1970's.

In 1980, Ms. Pearce was appointed to the first Saint John Preservation Review Board and has since served as a member of several community heritage and conservation associations, including the Association Museums & Built Heritage New Brunswick, now called the Association Heritage New Brunswick.
Back to the top
---
Moncton Heritage Conservation Board
Moncton, NB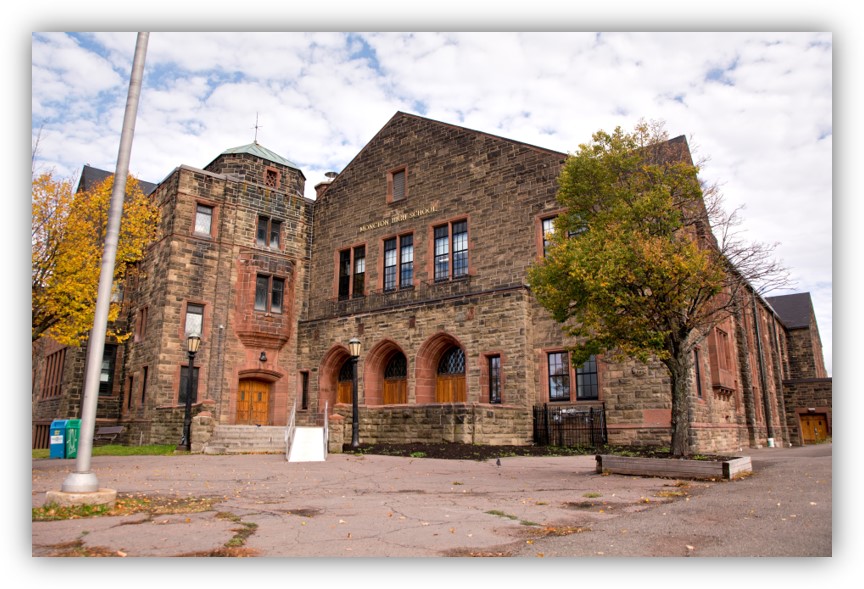 When the District Education Council (DEC) requested a complete Master Plan for major upgrades, renovations and /or replacement of Moncton High in September 2007, Moncton's Heritage Conservation Board (formerly Moncton's Heritage Preservation Review Board) raised awareness about the significance of the building and the need for public consultation, and maintained that the building could be saved and repurposed.

Thanks to the Board's tenacity, the former high school will be renovated and repurposed to house non-profit arts and cultural organizations as well as some businesses under an agreement in principle with the Province. The project is expected to generate short-term employment in construction and, once completed, to generate growth in the tourism and arts industries.
About Moncton High School
Known as "the castle" Moncton High School (MHS) is considered to be one of the most important architectural landmarks in downtown Moncton and a symbol of permanence in the city. The cornerstone was laid for this imposing 3-storey sandstone structure in 1934, and its arched bays and massive wood entrance doors have seen thousands of students come and go over the years.
Back to the top
---
Metepenagiag Heritage Park Inc. and New Brunswick's Archaeological Services Branch of the Department of Tourism, Heritage and Culture
Moncton, NB

In the summer of 2017, Metepenagiag Heritage Park Inc. and New Brunswick's Archaeological Services Branch of the Department of Tourism, Heritage and Culture worked together to repatriate over 60,000 artifacts to the community. Formerly conserved by the Province, the artifacts represent a direct link to the community's history and to the rich cultural heritage of the Mi'kmaq. The artifacts, which include various tools and copper beads, date back 3,000 years. They were discovered in the 1970s on the shores near the community of Red Bank by local historian Joe Mike Augustine.

About Metepenagiag Heritage Park
Metepenagiag Heritage Park is a state-of-the-art facility in the heart of Red Bank, NB that tells the story of the Mi'kmaq of Metepenagiag. The Park is home to the Augustine Mound and the Oxbow National Historic Sites – two of the most significant aboriginal heritage archaeological sites in Eastern Canada. The Park is a world-class cultural tourism facility where visitors can learn about the ancient Mi'kmaq culture that has existed at its life source for over 3,000 years – including archaeological finds and historic Mi'kmaq ceramic pottery.
Back to the top
---
Gabarus Lightkeepers Society
Gabarus, NS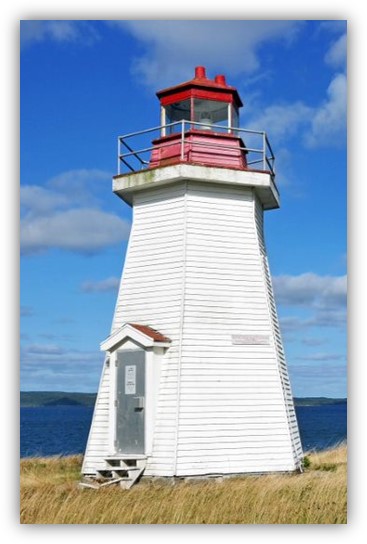 In 2015, Cape Breton's historic Gabarus Lighthouse – a beloved local landmark – was in real danger of falling into the ocean. The rapidly eroding shoreline meant that less than 10 feet separated the structure from a 30-foot cliff. Already tilting precariously, the lighthouse was pulled back from the brink in November 2015, after the Gabarus Lighthouse Keepers Society – a dedicated group of volunteers – won $50,000 in the National Trust for Canada's THIS LIGHTHOUSE MATTERS crowdfunding competition. Today, visitors can picnic and walk the grounds, enjoying a view of the lighthouse and the beautiful coastal scenery.
About Gabarus Lighthouse
Gabarus Lighthouse was built in 1890 and is a focal point of its small remote community located on the southeast shore of Cape Breton in Nova Scotia.
Back to the top
---
Stone Church Restoration Society
Victoria Mines, NS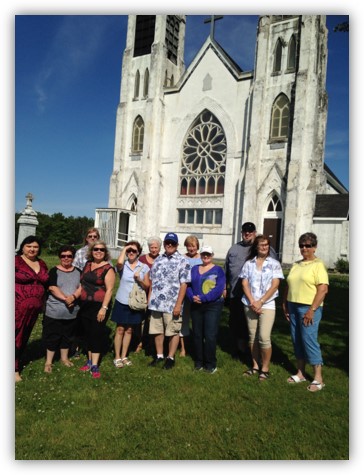 The Stone Church Restoration Society, formed in 2014, is a not for profit society with the aim of "obtaining the former St. Alphonsus Stone Church in Canada & restoring it to semblance of its former self."

The church was closed in 2007, and threatened with demolition in 2014, but the Diocese of Antigonish agreed to consider a last-minute proposal from the Stone Church Restoration Society to purchase the church, valued at $43,000, and begin work to stabilize the building. In September 2015, the Diocese accepted the Stone Church Restoration Society's offer to purchase the church for $40,000. Late last year the church was re-roofed by Canadian troops in Cape Breton for training exercises. The Society is currently raising money to restore it as a wedding chapel and tourist attraction.
About St. Alphonsus Church
Described as one of Cape Breton's most scenic churches, St. Alphonsus Roman Catholic Church sits high on a grassy hilltop overlooking the entrance to Sydney harbour. Since its construction in 1916, its twin spires have served as a landmark from both land and sea. Also known as "the Stone Church," it was erected to replace a previous building lost to fire, and continues to stand watch over the graveyard where members of the parish, formed in 1853, are buried.
Back to the top
---
Nottawasaga Lighthouse Preservation Society
Collingwood, ON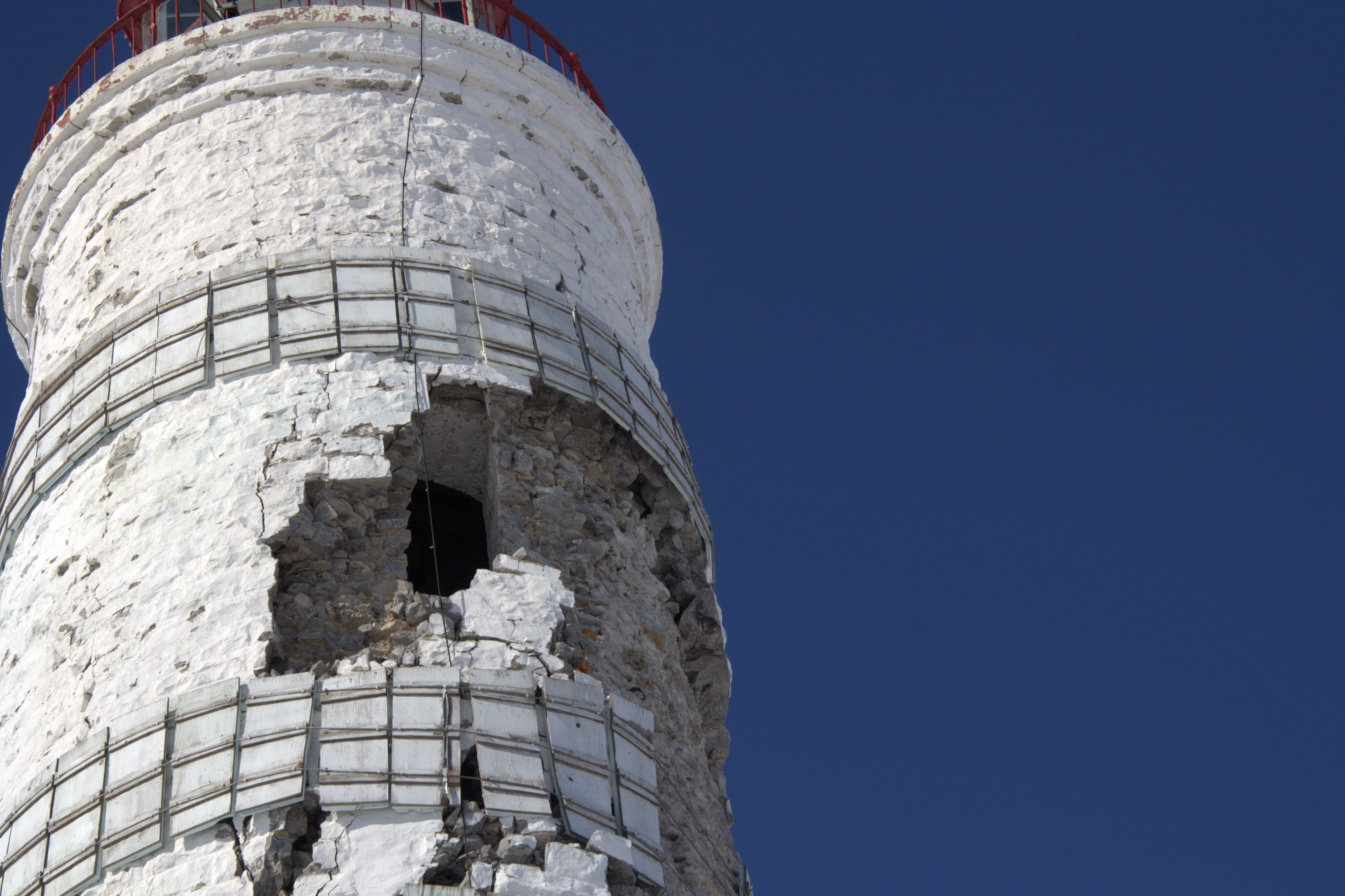 Officially incorporated in 2015, the Nottawasaga Lighthouse Preservation Society (NLPS) is a volunteer run, not-for-profit corporation that is dedicated to the restoration, preservation and protection of the historic Nottawasaga Lighthouse.

In the fall of 2016 the NLPS undertook an extraordinary project to stall further degradation of this important Imperial tower until substantial funds could be raised for its eventual restoration. Permission was obtained from the Federal Department of Fisheries and Oceans to wrap the exterior of the structure in a weather resistant material that would shed rain, snow and other moisture thereby preventing further water penetration to the interior. The Society rallied volunteers and attracted the support of local contractors to make this incredible feat possible.

About Nottawasaga Lighthouse
Erected in 1858, the Nottawasaga Lighthouses is one of six Imperial Towers built to light the shores of Lake Huron and Georgian Bay. The whitewashed limestone light rises 95 feet above the shore, guiding ships to safety in Collingwood Harbour. It played an important part in the establishment of safe navigation routes along the coastal waters of Lake Huron following the opening of the Bruce Peninsula.
Back to the top
---
Woodland Cultural Centre
Brantford, ON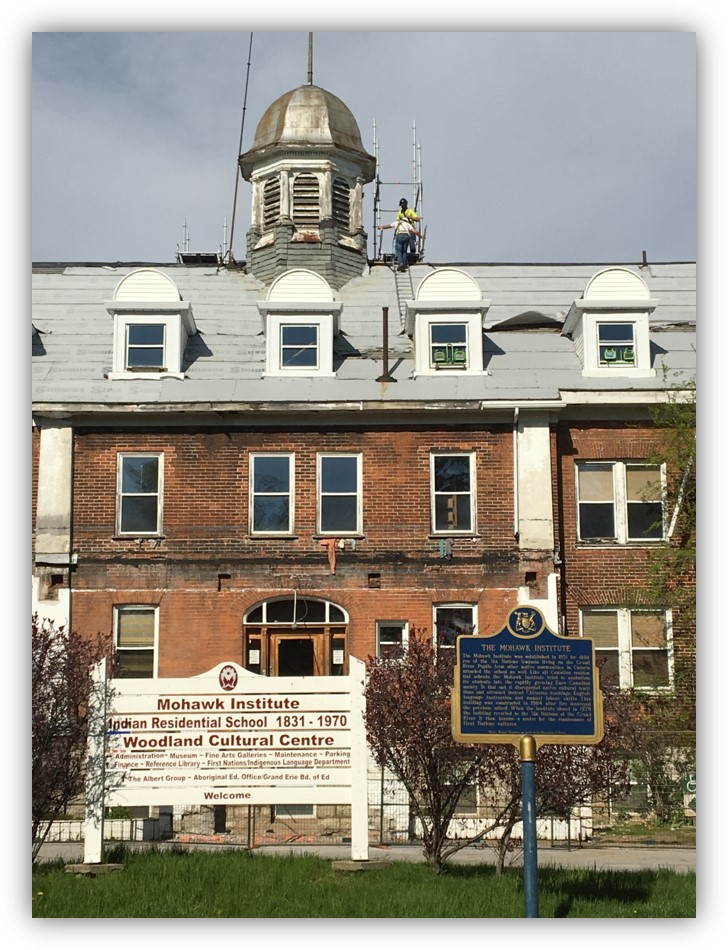 The Woodland Cultural Centre was established in October 1972 under the direction of the Association of Iroquois and Allied Indians upon the closure of the Mohawk Institute Residential School. The Centre originally began with a focus on collecting research and artifacts to develop its library and museum collections.

In 2013, major roof leaks caused significant and costly damage to the building. The Save The Evidence fundraising campaign was launched in response, and it is now raising the necessary funds for ongoing repairs and renovations to ensure the physical evidence of the dark history of Residential Schools in Canada is never forgotten.

About the Mohawk Institute/Woodland Cultural Centre
As one of only a handful of residential school buildings still standing in Canada, the Mohawk Institute Indian Residential School is a physical reminder of the legacy of assimilation imposed upon First Nations children in Canada. More than 15,000 people visit the Mohawk Institute, as part of the Woodland Cultural Centre, every year. Visitors come to see not only what was once the longest-running residential school in Canada, but to experience the stories the building holds.
Back to the top
---
Glenaladale Heritage Trust
Glenaladale, PE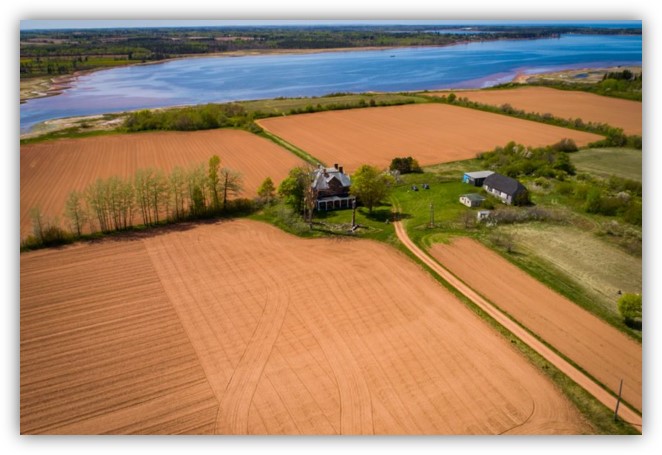 When the historic Glenaladale Estate was put up for sale, volunteers at the Glenaladale Heritage Trust were determined to prevent its loss to inappropriate development. They developed an ambitious plan to transform the original house and schoolhouse into a vibrant arts and cultural space that welcomes visitors of all ages and to use the Estate's substantial acreage for organic garden plots and traditional farming. They went on to win $15,000 during the National Trust's 2017 THIS PLACE MATTERS competition, and in 2018 secured substantial federal grants and provincial loan guarantees that allowed them to take ownership. Glenaladale's future is bright!

About Glenaladale Estate
Glenaladale was established in 1772 by Captain John MacDonald, 8th Laird of Glenaladale and 7th Laird of Glenfinnan, Scotland. Captain John is designated as a person of historical significance as is his grandson, the tobacco magnate and educational philanthropist Sir William Christopher MacDonald. The property consists of an 1883 three story brick house, out buildings and 529 acres with 2000 feet of shore line on Tracadie Bay.
Back to the top
---
Yukon First Nations Heritage Group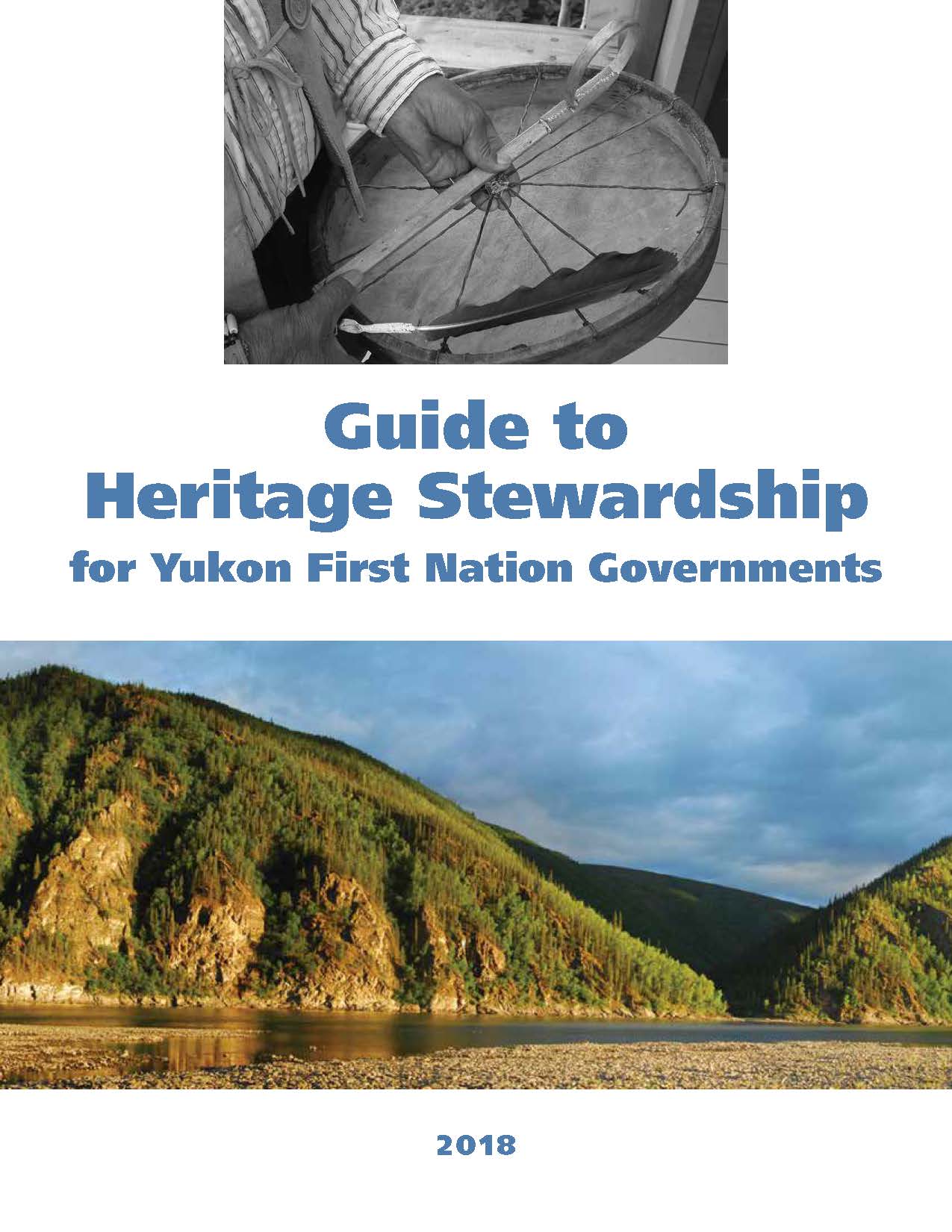 Earlier this year, the Yukon First Nations Heritage Group released the 2018 Guide to Heritage Stewardship for Yukon First Nation Governments. Developed between 2014 and 2018, the stewardship guide includes input, participation and verification by Yukon First Nations Heritage representatives, including Carcross/Tagish First Nation, Champagne and Aishihik First Nations, First Nation of Na Cho Nyäk Dun, Kluane First Nation, Little Salmon/Carmacks First Nation, Selkirk First Nation, Ta'an Kwäch'än Council, Teslin Tlingit Council, Tr'ondëk Hwëch'in and Vuntut Gwitchin Government.

It was recognized that sharing stories, information and expertise gathered over the years would enrich this unique and integral field. The Stewardship Guide is meant to be a living document that can be changed and added to as the First Nations Heritage stewardship field develops and grows.
Back to the top
---
2017
Heritage Ottawa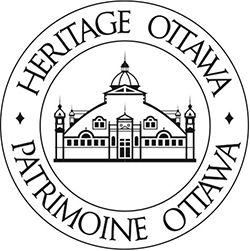 Celebrating its 50th anniversary this year, Heritage Ottawa began in 1967 when a group of like-minded citizens banded together with a common goal – to ensure the preservation of Ottawa's unique heritage character for future generations.
Heritage Ottawa sets a very high standard for awareness raising and public engagement, with extensive programs to promote the understanding and appreciation of Ottawa's cultural places, including its popular Lecture Series, Sunday Walking Tours, and Workshops.
Heritage Ottawa also does an extraordinary job of speaking out for and heritage properties at risk of inappropriate intervention or loss. The Billings Estate, the East Block of the Parliament Buildings, and the Aberdeen Pavilion are just some of the properties that have benefited from Heritage Ottawa's advocacy efforts.
Heritage Ottawa's leaders have been and continue to be tireless campaigners and unflappable media spokespeople like David Flemming, Carolyn Quinn, Leslie Maitland and current president David Jeanes.  These and other knowledgeable and passionate people can be found at the centre of Ottawa's important heritage issues, bringing a deep knowledge of history and architecture to bear.
In 2003, the City of Ottawa's senior management cut the budget for arts and heritage to virtually zero. Heritage Ottawa, under President David Flemming, led a core group which activated some 2000 people and 100 community, heritage, museums, arts groups to push back. Advocacy efforts culminated in an epic speech on Heritage Day in February that year by David Flemming which made City leaders take notice. Not only was funding restored, but a Museums Sustainability Plan and a Renewed Arts and Heritage Plan were funded, and the rest is history: The plans went on to win awards, jobs were saved and new jobs created for a whole new generation of heritage staffers.

Back to the top
---
2013
Mr. Carlos Ventin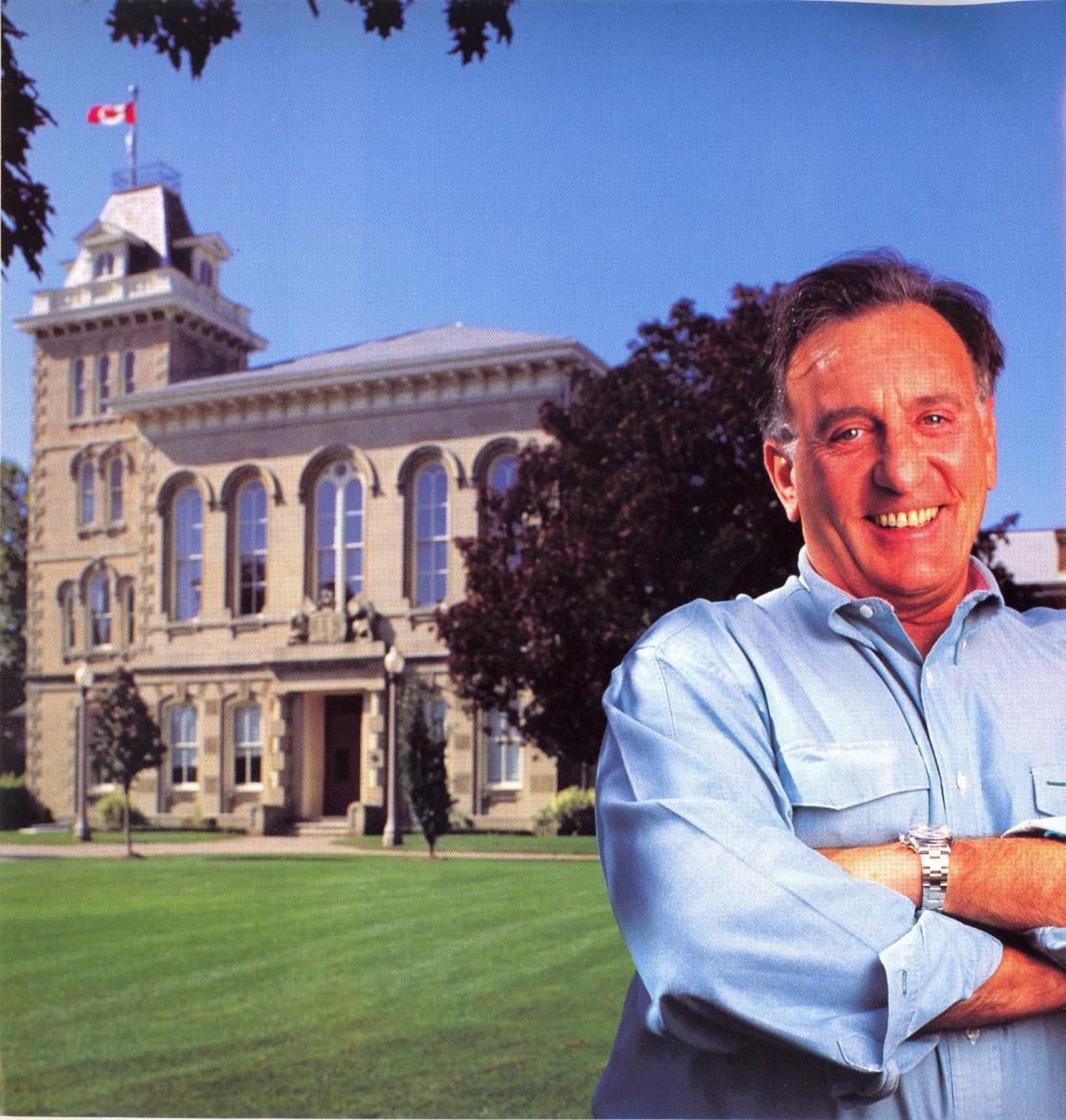 Carlos Ventin was trained as an architect in his homeland of Argentina at the University Resistencia and completed graduate studies in Climate and Architecture in Porto Alegre, Brazil, and at the Indian Institute of Technology in Kharagpur. After emigrating to Canada in 1965, and settling in London, Ontario, he joined the Board of Education as a Project Architect. He soon relocated to Simcoe to work for W.M. Smale. Smale passed away prematurely in 1970 and Carlos acquired and re-established the practice as C.A. Ventin Architects Ltd.
One of the firm's earliest commissions was the restoration and refitting of "Lynnwood," a Simcoe mansion that also won a Heritage Canada Foundation Award of Excellence, as the Norfolk Arts Centre. The local community was very impressed by Carlos' work. It was his second job, repurposing the former Norfolk County buildings in downtown Simcoe as municipal offices that made him known across the province. This project was symbolic of all of his strengths and skills he had acquired over the past 4 decades.

Back to the top
---
2008
The Hon. Pat Carney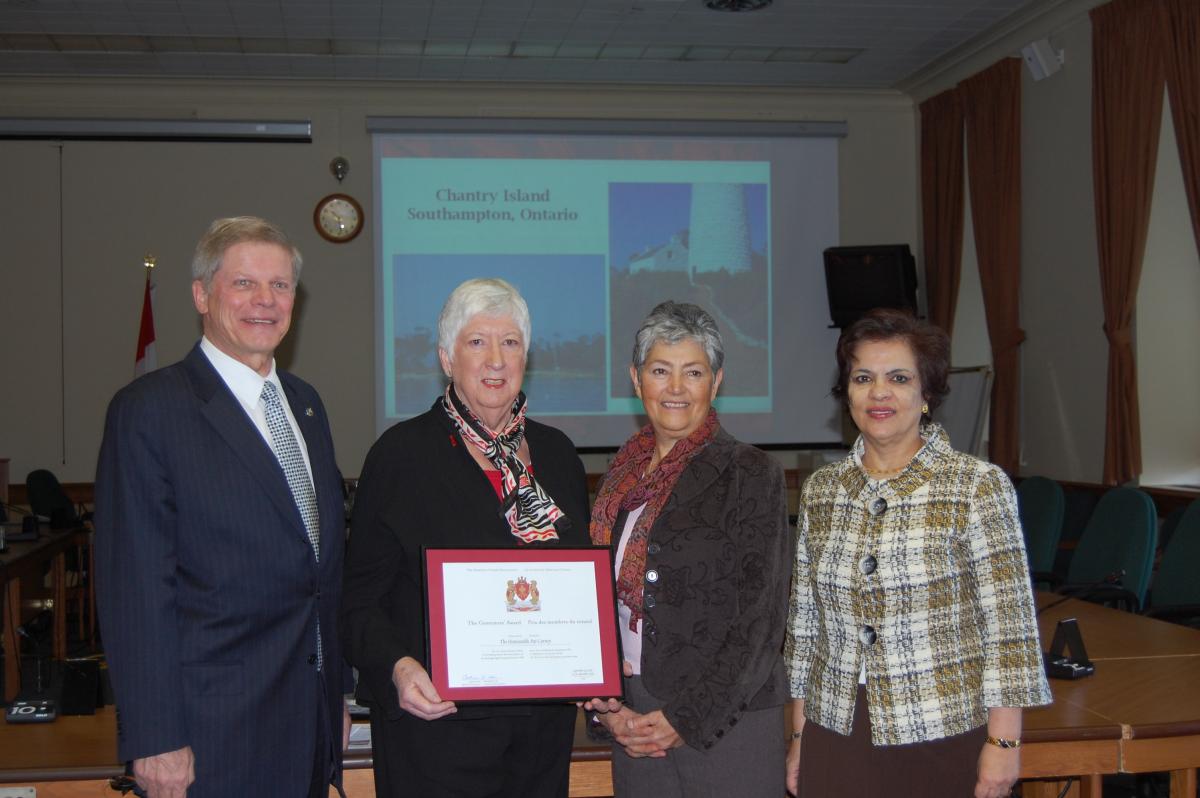 The Hon. Pat Carney, worked tirelessly to pass Bill S-215 even after her retirement in January. The legislation is intended to protect federally owned lighthouses from being altered, sold, removed, assigned, transferred or otherwise disposed of without public consultation. The first Private Member's bill to protect lighthouses was introduced in April of 2000 by Sen. Michael Forrestall of Nova Scotia. Sen. Pat Carney worked with him to have this legislation enacted until his death in June of 2006 and reintroduced the bill later that year.
Sen. Carney was first elected to the House of Commons in 1980 as MP for Vancouver Centre and held a number of senior positions including Minister of Energy, Mines and Resources, Minister of International Trade, and President of the Treasury Board. Since her appointment to the Senate in 1990, Senator Carney has also served as a member of several Senate Standing Committees including the Ad Hoc Parliamentary Committee on Lightstations.

Back to the top
---
Mr. Barry MacDonald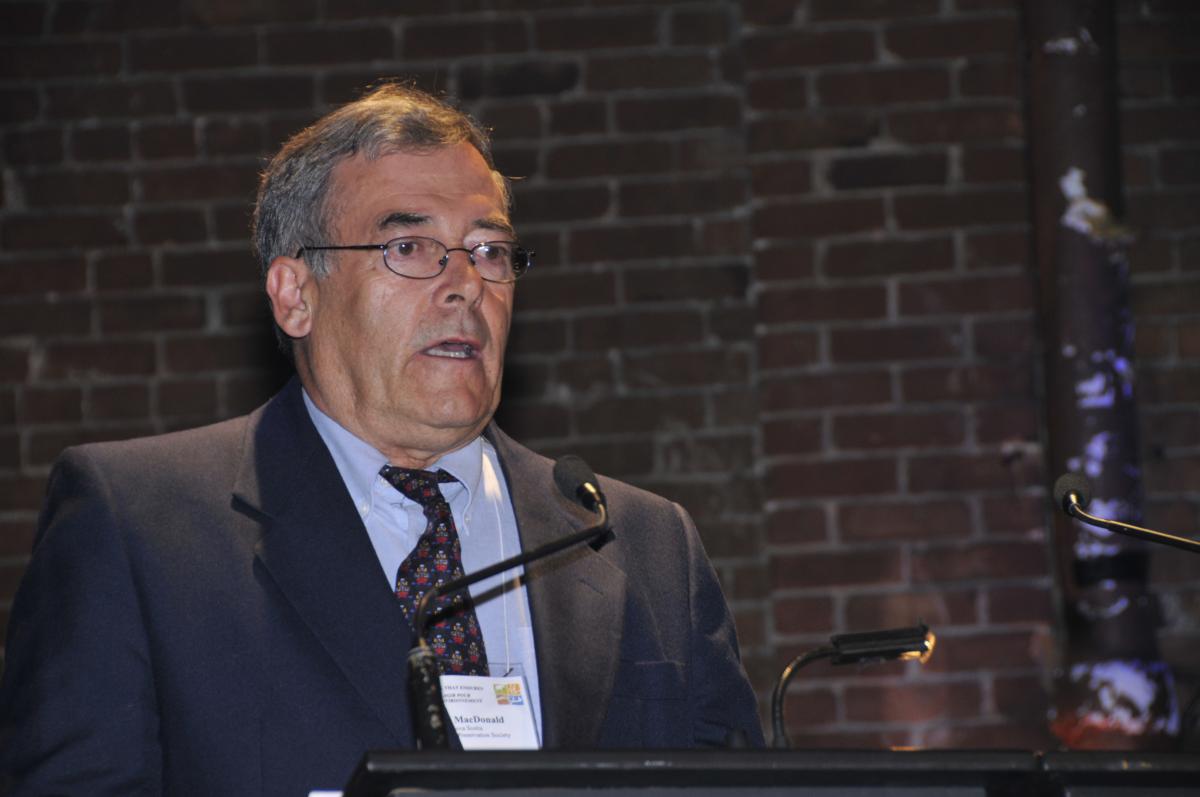 Barry MacDonald is the President of the Nova Scotia Lighthouse Preservation Society (NSLPS), the most active organization advocating for the preservation of lighthouses in Canada. He has volunteered with NSLPS since its creation in 1994 and throughout his time there has worked to protect Nova Scotia's historic lighthouses. By 1997, Mr. MacDonald, along with other volunteers of the NSLPS began putting their efforts behind the campaign for a national act that would facilitate the designation of lighthouses as historic sites and ensure their maintenance in a manner consistent with conservation standards.
Barry MacDonald has organized and participated in meetings with Members of Parliament, Senators and public servants and has made public presentations throughout the Maritimes and in B.C. as well as before the House of Commons Standing Committee on Fisheries and Oceans.
With the successful passing of the Act, Barry MacDonald is currently working, along with several dozen people across Canada, to form a national society dedicated to lighthouses.

Back to the top